Cool Stuff: Plot Builds Character And Corporate Zombie T-Shirts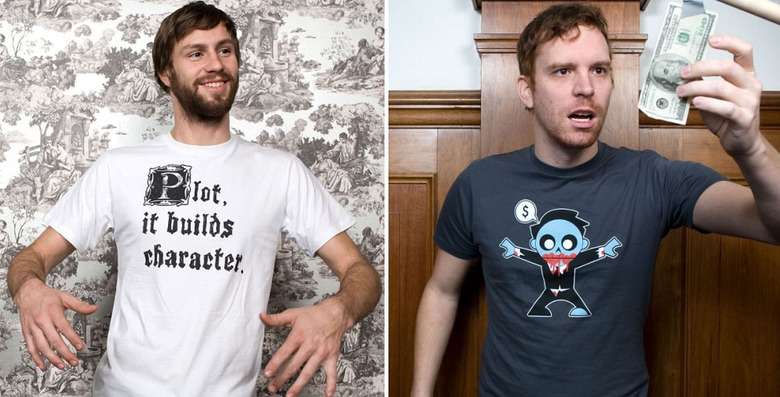 Today, Threadless unveiled two new t-shirts which might be of interest to /Film readers. First up is Joe Van Wetering's "Plot, it builds character." tee which is perfect for any aspiring screenwriter (or filmmaker for that matter). I just wish it were available in a different color other than white. I hate white t-shirts. And next up is Nik Holmes' Corporate Zombie T-shirt (also available in Hoody for $35).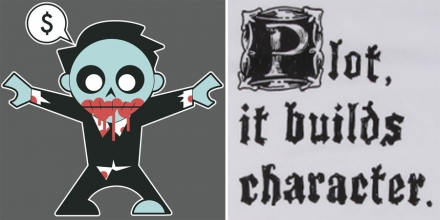 To be completely honest, we weren't originally scheduled to have a T-shirt post for today's edition of Cool Stuff. But then we found out that Threadless had not one but two new cool t-shirts, and that they were also holding a sale, all this week – spend $50 and get 10% off, spend $75 and get 15% off, spend $100+ and get 20% off.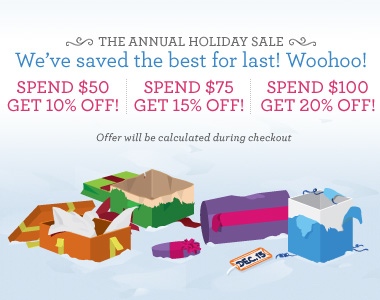 Cool Stuff is a daily feature of slashfilm.com. Know of any geekarific creations or cool products which should be featured on Cool Stuff? E-Mail us at orfilms@gmail.com.