Stephen King's Top 10 Movies Of 2008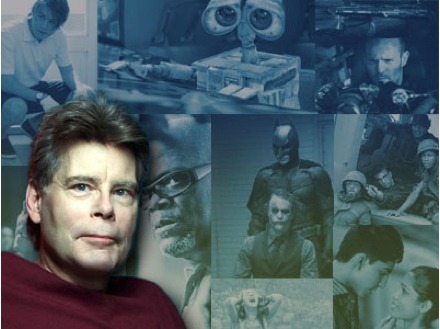 Stephen King has listed his top ten favorite films of 2008 in the latest issue of Entertainment Weekly. You can read the whole article on EW.com, or checkout the barebones list below:
1. The Dark Knight – "The best superhero movie ever."
2. Slumdog Millionaire
3. WALL-E – "It certainly deserves to be nominated."
4. Tropic Thunder
5. Funny Games – "A savage parody of the snuff-porn"
6. The Bank Job
7. Lakeview Terrace
8. The Ruins
9. Redbelt – "Not your father's Karate Kid."
10. Death Race
Death Race as one of the year's best? King clearly has a thing for Jason Statham. But some of these choices are somewhat laughable — Lakeview Terrace? Really? What do you think of Stephen King's Top 10?
via: cinematical