Doug Liman's Go For Free On Hulu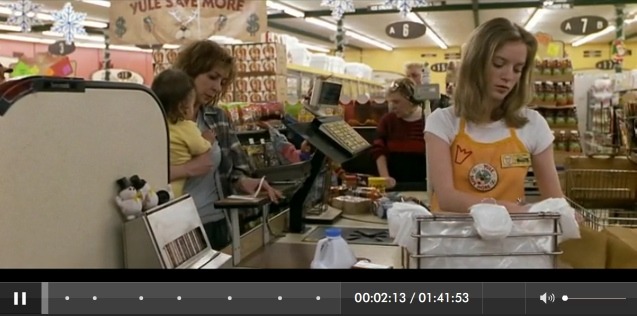 We may receive a commission on purchases made from links.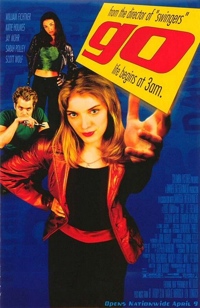 You can now watch Go for free on Hulu. Before Doug Liman launched the Bourne Franchise, he directed two wonderful indie films — Swingers and Go. Swingers launched the career of Jon Favreau and Vince Vaughn, but Go went virtually under the radar, despite being a really cool film.
The film suffered from a marketing campaign focused around Katie Holmes, who was on Dawson's Creek at the time, and being criticized for its use of fragmented time in a post Pulp Fiction world. Yes, it copied the structure, but who cares – unlike most of the Tarantino-inspired films, this one is good. It's also the breakout film for screenwriter John August, who is probably best know for his work with Tim Burton — Big Fish, Corpse Bride.
In 2007, August premiered his feature directorial debut The Nines at Sundance, another great film which went virtually unseen. Go is also notable for its incredible techno-based soundtrack. Be warned, if you watch this film, plan on downloading the soundtrack afterwards. I highly recommend Go. Check it out for free on Hulu.
If you end up liking it, you might want to pick up the DVD special edition (only $7.99 on Amazon), which features a great indie film commentary by Liman and August.
Please, leave your thoughts about the film in the comments below.