Inglourious Basterds: Two New Photos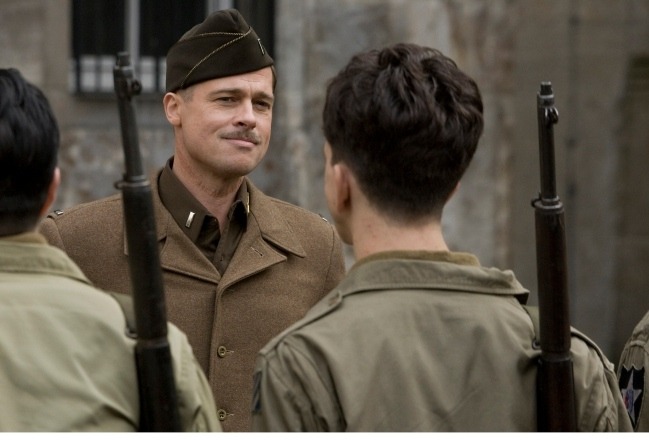 Filmz.ru has two new photos from Quentin Tarantino's Inglourious Basterds.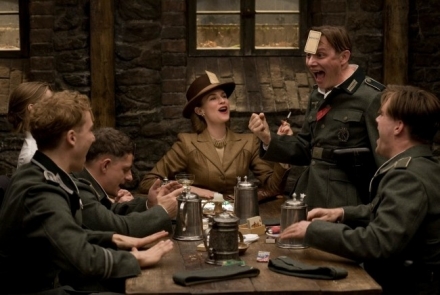 Brad Pitt plays Lt. Aldo Rain (aka Aldo The Apache), a leader of a group of Jewish-American soldiers known as "the basterds" (hence the title). Accompanied by German actress and undercover agent Bridget Von Hammersmark (Diane Kruger), the squad is on a mission to track down, scalp, and viciously kill Nazis in an attempt to spread fear among the Third Reich.