Martin Scorsese, Robert De Niro And Eric Roth Want To Make A Film Within A Film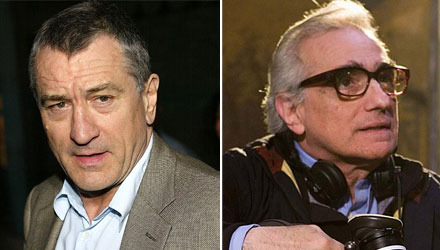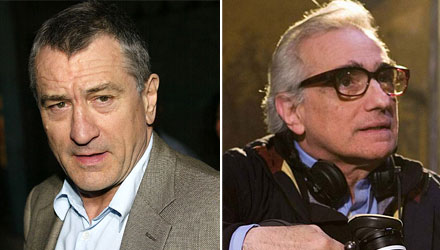 In October, it was reported that Martin Scorsese had signed on to direct Robert De Niro in an adaptation of Charles Brandt's 2005 novel I Heard You Paint Houses. Adapted by Schindler's List scribe Steve Zaillian, the movie will tell the story of Frank "the Irishman" Sheeran, a mob assassin who is believed to have carried out more than 25 mob murders, and claimed to have killed Jimmy Hoffa. Last month, Robert De Niro mentioned that he would also be reteaming with Marty on a second project.
"We have an even more ambitious plan of doing another movie connected to it, in some way, with Eric Roth hopefully writing that script," De Niro said.
When I talked with Academy Award-winning screenwriter Eric Roth (The Curious Case of Benjamin Button, Forrest Gump) earlier in the week, I tried to find out more about the project. Roth wasn't talking, but I was able to get a few details out of him. Ready?
Roth calls the second movie is "an odd ball thing" and revealed that it is "a film within a film [I Head You Paint Houses]".
No word on when this project would go into production, but one would assume that both movies would be filmed simultaneously. When the project was announced in October, Paramount was aiming for a 2011 release. Find out more about I Heard You Paint Houses in our previous article.