Release Date Changes: The Wolfman, Fast And Furious, And Nottingham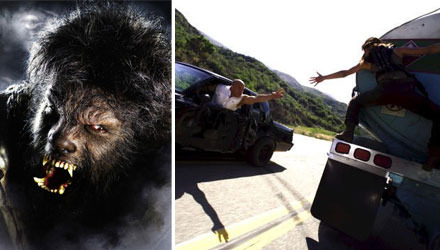 Universal Pictures has decided to shuffle next year's movie slate. The Wolfman is being pushed back from April 3rd to November 6 2009, and Justin Lin's Fast and Furious will be moving from it's June 12th release to The Wolfman's former April date. They have also moved Ridley Scott's Nottingham back to a 2010 TBA slot, which was expected since the film isn't set to go into production until February 2009 at earliest.
Justin Lin's Fast and Furious completed filming in June and will be ready much earlier than the effects laden Horror adaptation. The move out of June also gives Universal more time to concentrate on their big screen adaptation of The Land of the Lost, which opens on June 5th. Nothing scandalous about the changes unfortunately.
source: Variety