VOTD: WALL-E On The Simpsons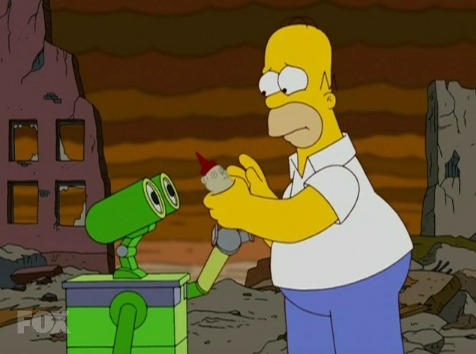 Pixar's cute little robot WALL-E made an appearance in Homer's post-apocalyptic nightmare on this week's episode of The Simpsons. I too, have never dreamed that the future can be scary.
Thanks to /Film reader Harry F for the tip.
Video of the Day is a daily feature of /Film showcasing geekarific video creations. Have a video we should be feature on VOTD? E-Mail us at orfilms@gmail.com.