The /Filmcast Interview: Producer Don Hahn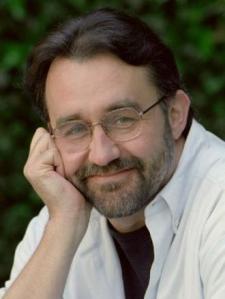 The /Filmcast Interview is a series of conversations with actors, directors, and other key figures from the entertainment industry. In this episode, David Chen speaks with legendary producer Don Hahn (The Lion King, Beauty and the Beast, The Emperor's New Groove, The Hunchback of Notre Dame) about the animation industry, the making of Beauty and the Beast 3D, and Hahn's new book, The Alchemy of Animation.
Have any questions, comments, or suggestions? Want to be interviewed on the /Filmcast? Feel free to e-mail us at slashfilmcast@gmail.com. You can also call and leave a voicemail at (781) 583-1993.
Download or Play Now:
Subscribe:
Topics Discussed
What are the trends in animation you've found most significant?
Hand drawn animation
The Little Matchgirl (buy this movie on iTunes now!)
Stop motion animation
Cinematography in animated films
The 3D version of Beauty and the Beast
The academy award for Best Animated Film
What excites you most about animation right now?
The Alchemy of Animation
A big thanks to Andy Sorcini from The Drill Down podcast for making this interview possible. Don Hahn will be signing copies of his book, The Alchemy of Animation, at 7 PM this Thursday, December 11th, at the Barnes and Noble on 210 Americana Way in Glendale, CA.