Disney Producer Reveals Motivation, Method Behind Beauty And The Beast 3D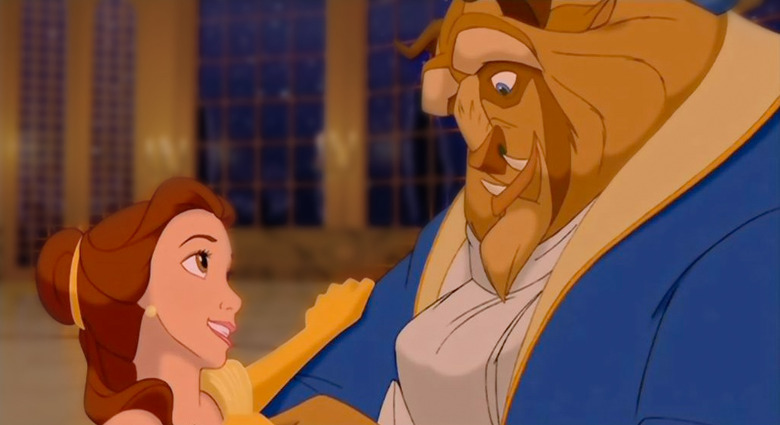 We may receive a commission on purchases made from links.
I recently had the opportunity to speak with legendary Disney producer Don Hahn while he was promoting his new fabulous book, The Alchemy of Animation. Don Hahn has produced a few small, low-budget animated Disney movies during his career (not sure if you've ever heard of them, but they include films such as The Lion King, Beauty and the Beast, The Hunchback of Notre Dame, and The Emperor's New Groove). We reported on the new Beauty and the Beast 3D remake a few weeks ago, which Don Hahn is helping to produce, but a lot of us were left wondering: Why Beauty and the Beast? And how would they add a third dimension into an essentially 2D film?
So of all the films, why did Hahn and company pick Beauty and the Beast to remake in 3D? The answer was for practical as well as artistic reasons:
About a year ago we looked at our library and looked at the 3D technology and the fact that more 3D screens are becoming available every week. It's a chance to take a title that's very beloved by the audience and try to share it in a way that people haven't seen before. Also, the way we made it and archived it allowed us to do it. If it were any other movie, it might have been somewhat more difficult. We did Beauty and the Beast on the CAPS [Computer Animation Production System] System, which is the early computer animation system that we had at Disney and archived it in separate layers and separate levels, so there's a great separation of all the artwork in the computer. So, we can go back in now and separate those layers into a depth of field to create a great 3D experience for the audience. In the end, we're trying to deliver a great new piece of animation on a really familiar and beloved movie title.
But what would the animating process be like? Would only the CGI backgrounds that were lauded in Beauty appear in 3D? Would the 3D simply be layers of flatness? Hahn responded:
We didn't want to do the layers of flatness. There are some old Chip and Dale cartoons that do that. One of the first 3D movies is called Starchaser and it was just layers of flat, kind of viewmaster-looking flat. I think what we we want to do is not do that, and create a truly dimensional environment. It's a very hybrid approach. There's some proprietary software that Disney created for this, and it actually bends the drawings around geometry. You take a character like Belle or the Beast and you create geometry in the computer that matches the image on the screen, and then bend the original movie around that geometry, be it the character or a background, a tree, or a building or whatever. That creates very dimensional, round faces.
This sounded similar to the method they used to convert The Nightmare Before Christmas into 3D (Hahn produced the 3D version of that film as well). When I asked Hahn what this new proprietary system was called, Hahn responded, "I don't think they've named it yet...It's so new, that they haven't put a moniker to it."
Hahn also assured me that all the animation in the film would be virtually indistinguishable from its original:
We wanted to deliver the original movie. We didn't want to add new drawings or take away anything from the original movie. I think all you'll notice is that now suddenly there is great depth to everything on the screen. The effect is somewhat like the Haunted Mansion Madame Leota when you go through the ride at Disneyland and they project a piece of film onto a mannequin head. When that projector hits the mannequin head, it bends the light around it and it looks like it's 3D. It's not unlike that, where you're taking the film, a character like Belle, and projecting her on a digital, rounded surface mannequin head. When it hits that, it breaks out into a 3D looking object that then you can photograph with a right eye, left eye, and create the illusion of depth.
Keep an eye out later this week on slashfilm.com for the full interview, courtesy of the /Film movie podcast. A big thanks to Andy Sorcini from The Drill Down podcast for making this interview possible.
Don Hahn will be signing copies of his book, The Alchemy of Animation, at 7 PM this Thursday, December 11th, at the Barnes and Noble on 210 Americana Way in Glendale, CA.