Cool Stuff: Dark Knight DVD/Blu-Ray Exclusives
We may receive a commission on purchases made from links.
The Dark Knight hits stores on Tuesday. Some stores are holding midnight launches Tonight. There are so many different options, giftsets, exclusives, that I thought I'd simplify everything in one easy to digest post. First up, lets explain the four different editions: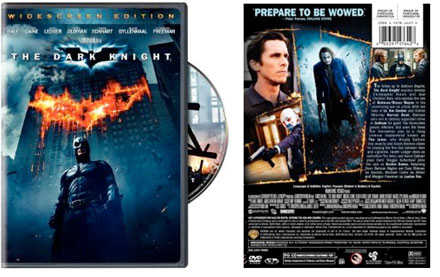 1. Single-Disc Edition DVD which comes in either Widescreen or Full Screen
$14.99 Amazon, Best Buy, Circuit City
$15.00 Target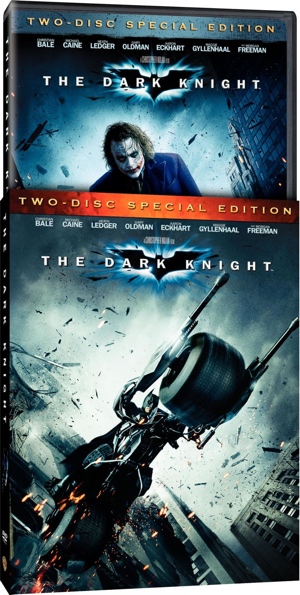 2. Two-Disc Special Edition DVD
$20.99 Amazon
$22.99: Best Buy and Target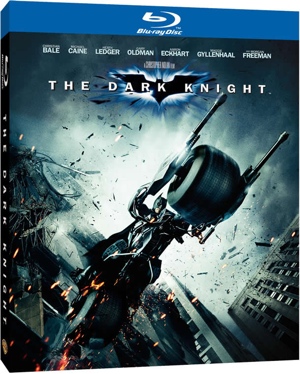 3. The Blu-Ray Two-Disc Special Edition
$23.99 Amazon
$24.99: Best Buy and Target
$26.99: Circuit City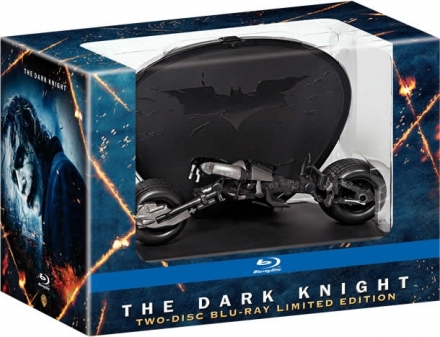 4. The Blu-Ray Two Disc Limited Edition Batpod Giftset
$46.99: Target
$47.86: Walmart
$47.99: Amazon
$49.99: Best Buy
$59.99: Circuit City
Now for the exclusives: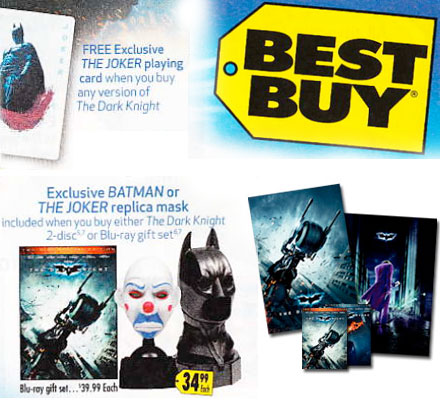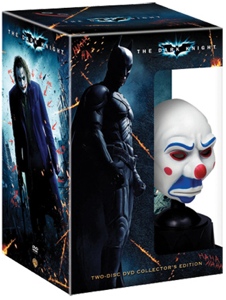 Best Buy:
Free Batman or Joker Poster when you preorder in Store.
Free exclusive Joker Playing Card with any Dark Knight DVD/Bluray purchase. Strangely, the joker card featured Batman, and not Heath Ledger as The Joker.
Exclusive Batman or Joker replica mask when you buy either the Two-Disc DVD ($34.99) or the Blu-Ray Gift Set ($39.99)
Free $20 Best Buy Gift Card instantly when you buy any Blu-Ray edition and a Samsung Blu-Ray Disc Player.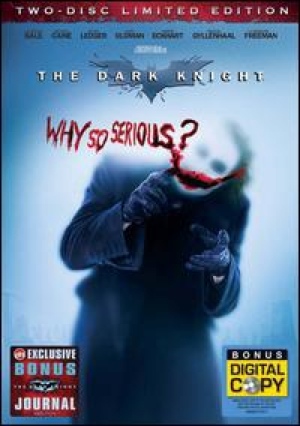 Circuit City:An exclusive "Why So Serious" slipcover featuring The Joker for the Two-Disc Limited Edition DVD with a bonus Batman journal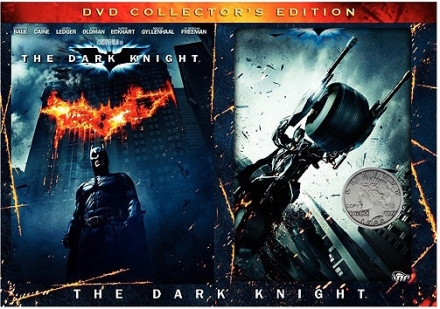 Walmart:
Single-Disc DVD Edition comes with exclusive comic book and commemorative Two-Face coin replica.
Target:
Two-Disc and Blu-Ray editions come in exclusive collectible Batman mask packaging.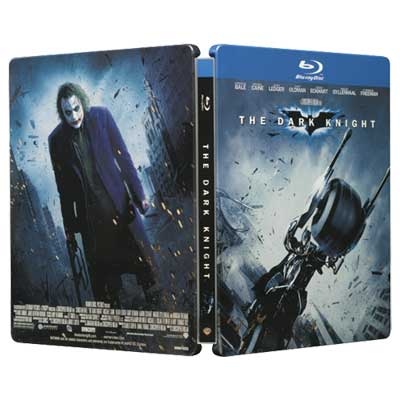 FYE:
Exclusive Steelbook version of the Two-Disc Special Edition DVD for $25.99 (available online)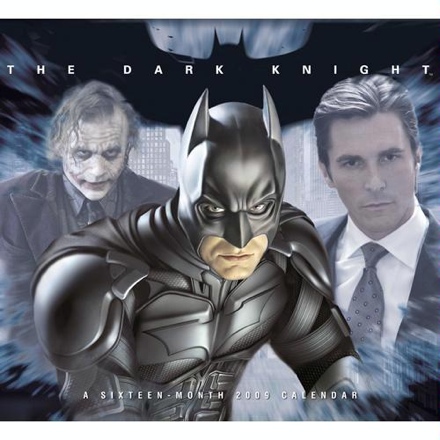 Sears:
Free 2009 Dark Knight Calendar with purchase of the Two-Disc DVD or Blu-Ray
Blockbuster:
$219.99 Bundle: Dark Knight Two-disc Blu-ray, a Sylvania Blu-ray player and a four-week Blockbuster rental card
Toys R Us:
Free Batman Projector Flashlight
Cool Stuff is a daily feature of slashfilm.com. Know of any geekarific creations or cool products which should be featured on Cool Stuff? E-Mail us at orfilms@gmail.com.