Retail Stores To Stay Open For The Dark Knight DVD/Blu-Ray Release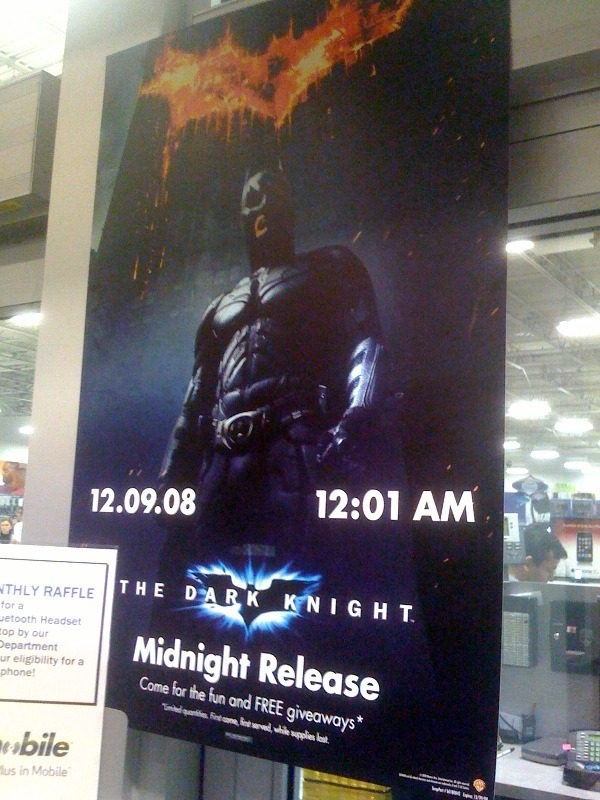 We may receive a commission on purchases made from links.
I was at the downtown San Francisco Best Buy yesterday when I noticed this signage when I walked in the door. Apparently some of the Best Buy stores are doing Midnight launches on Monday night for The Dark Knight DVD/Blu-ray. Apparently some Circuit City, Blockbuster Videos and Virgin Megastores will also be open at midnight for the home video release launch. I don't believe I've ever seen a midnight launch for a movie before (I'm sure someone in the comments might prove me wrong), which is pretty incredible.
I'm considering making the trip to the San Francisco store to see how many people actually show up, but I already have my Dark Knight Blu-ray preordered through Amazon. You can also preorder now and avoid the lines on Amazon: $23.99 for the Blu-ray, $20.99 for the Two-disc DVD, or $47.99 for the super duper Blu-ray Batpod edition.