Worst Idea Ever: Further Adventures In Babysitting Still Happening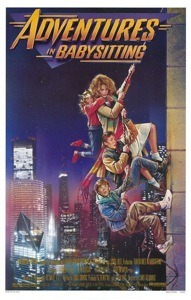 In 2007, I told you about Disney's plan to tant the memory of the now classic 1980's teen adventure comedy Adventures in Babysitting by casting Raven Symone (That's So Raven, The Cosby Show) in the part played by Elisabeth Shue in the original film.
Nearly 20 months went by, which gave us a bit of false hope that the remake had fallen into development heck. Not the case. The Chicago Sun Times reports that Miley Cyrus is also set to star in the project, and will begin filming after she films a few more episodes of her Disney cable television show.
The film will be retitled "Further Adventures in Babysitting," and is currently set for a tentative 2010 release.