/Filmcast Ep. 28 - Australia (GUESTS: Chris And Jimmy From Scene Unseen)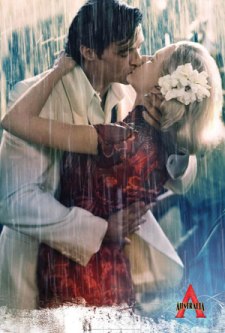 In this episode of the /Filmcast, Dave, Peter, Devindra, and Adam weigh in on the Planet of the Apes prequel, discuss their lack of enthusiasm for Milk, and praise the latent talent of Keanu Reeves. Chris and Jimmy from the enormously popular Scene Unseen podcast join us to deliver their movie review stylings for Australia.
Make sure to tune in next week for our special Wire-themed episode! You can reach the /Filmcast by e-mail or by phone (781-583-1993) with questions, comments, suggestions, praise, and complaints.
Download or Play Now:
Subscribe:
Shownotes
Introduction
(01:30) Our Thanksgiving weekend highlights
What Have We Watched
David Chen (06:08): Milk, Transporter 3
Peter (18:00): Wall-E (Bluray!)
Devindra (21:05): True Blood, My Blueberry Nights
Adam (22:53): Entourage
News Discussion
(24:34) Weekend Box Office Thoughts
Featured Review
(42:27) Australia with Chris and Jimmy from the Scene Unseen podcast
Credits
Our music comes from Point 22 courtesy of the Podsafe Network, and Brad Sucks
If you'd like advertise with us or sponsor us, please e-mail slashfilmcast@gmail.com.
Contact us at our new voicemail number: 781-583-1993
You can donate and support the /Filmcast by going to www.slashfilmcast.com and clicking on the right-hand side "Donate" links!