Police Academy And Three Men And A Baby Sequels In The Works?!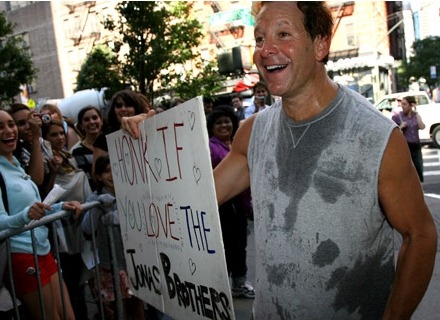 Steve Guttenberg told The Sun over the weekend that a screenplay is being written for an eighth Police Academy movie with all the available original stars set to return.
"So far it is really great, everyone from the original movies who is still around will return," says" Guttenberg. "I know Kim and Sharon have been asked but they haven't said yes yet. It would be really great to have them onboard."
But didn't Mission to Moscow say everything that needed to be said? Do we really need another Police Academy sequel? And who is the audience for this film? Would people return to the theaters just for a pop culture flashback? I think not. And if that doesn't scare you, how about a third Three Men and a Baby film?
"Tom Selleck, Ted Danson and I are looking to make another Three Men And A Baby movie," says Steve. "It's called Three Men and A Bride. The script is pretty much written and we are really keen to get that made. We're very hopeful."
Hopeful isn't the first word that comes into my mind. But then again, I'm not Steve Guttenberg.