Watch Billy Wilder's The Private Life Of Sherlock Holmes For FREE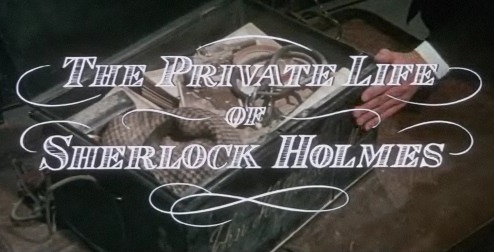 With Guy Ritchie's re-imagining of Sherlock Holmes in production, you might want to take this oppurtunity to check out Billy Wilder's 1970 film The Private Life of Sherlock Holmes. And guess what, its available to watch for free (for US readers) on Hulu.com. The plot synopsis follows:
"

Holmes and Dr. Watson take on the case of a beautiful woman whose husband has vanished. The investigation proves strange indeed, involving six missing midgets, villainous monks, a Scottish castle, the Loch Ness monster, and covert naval experiments. Can the sleuths make sense of all this and solve the mystery?"
Shot over a period of six months with a 260-page script and a budget of $10 million, this was originally set to be a 165-minute Road Show picture complete with an intermission. But a number of flops resulted in United Artists scrapping the road show format, and the film was cut down to a 125-minute version. The original version has never been released.