Vera Farmiga Joins Jason Reitman's Up In The Air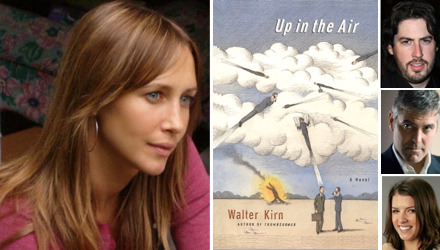 The Departed co-star Vera Farmiga has been cast in Jason Reitman's adaptation of Walter Kirn's novel Up in The Air. George Clooney plays Ryan Bingham, a guy with a simple goal: to accumulate one million miles in his frequent flyer account. Here is more information from the book's cover synopsis:

"Bingham's job as a Career Transition Counselor has kept him airborne for years. Although he has come to despise his line of work, he has come to love the culture of what he calls "Airworld," finding contentment within pressurized cabins, anonymous hotel rooms, and a wardrobe of wrinkle-free slacks. With a letter of resignation sitting on his boss's desk, and the hope of a job with a mysterious consulting firm, Ryan Bingham is agonizingly close to his ultimate goal, his Holy Grail: one million frequent flier miles. But before he achieves this long-desired freedom, conditions begin to deteriorate. With perception, wit, and wisdom, Up in the Air combines brilliant social observation with an acute sense of the psychic costs of our rootless existence, and confirms Walter Kirn as one of the most savvy chroniclers of American life."
Farmiga will play a businesswoman who develops a romantic relationship with Bingham through meetings in airports and hotels around the country. To be honest, I've only seen Farmiga in a few films so far, and found myself impressed by her performance in The Departed. She was just nominated for Best Actress in The Boy in the Striped Pyjamas for the British Independent Film Awards.
Last week Rocket Science/Twilight star Anna Kendrick was cast as another romantic lead. Principal photography is set to begin in late February in St. Louis, Miami and Las Vegas. If you're interested in reading the book, before it is released as a movie next year, Up in the Air is available in paperback on Amazon.com for $10.40.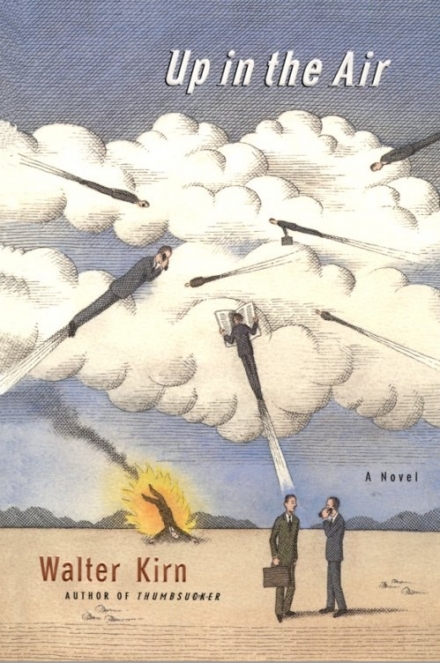 source: Variety