King Of Kong And Four Christmases Director Seth Gordon Will Join The /Filmcast: After Dark Tonight!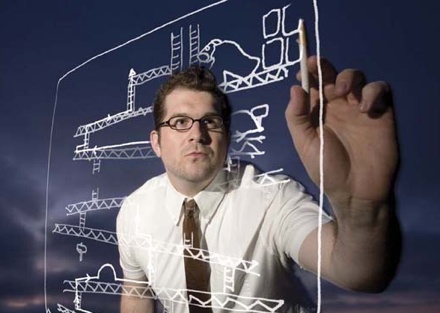 Tonight's /Filmcast, which will broadcast live beginning at 9 PM EST / 6 PM PST, will be brimming with movie goodness. Jen Yamato from Rottentomatoes will join us along with /Filmcast friend Angie Han to review Twilight.
But in addition to all that, I'm now happy to inform you that immediately after the /Filmcast, for the /Filmcast: After Dark beginning at 11 PM EST / 8 PM PST, King of Kong director Seth Gordon, who also helmed the upcoming Four Christmases, will be joining us! We'll be chatting about King of Kong, Four Christmases, and doing some Q&A. We're posting this because we hope you'll tune in, but in addition to all that:
WE NEED YOUR QUESTIONS!
If you have any questions for Mr. Gordon, feel free to write them in the comments below, e-mail them to us, or call and leave them in voicemail form at 781-583-1993. We'll choose the ones we like best and try to get to them during the show.
To Summarize: The /Filmcast will begin broadcasting at 9 PM EST / 6 PM PST. The After Dark with Seth Gordon will begin around 11 PM EST / 8 PM PST. E-mail/comment/call in with questions! Join us at Slashfilm's live page and participate in the conversation with us.