For Your Consideration: Heath Ledger For Best Supporting Actor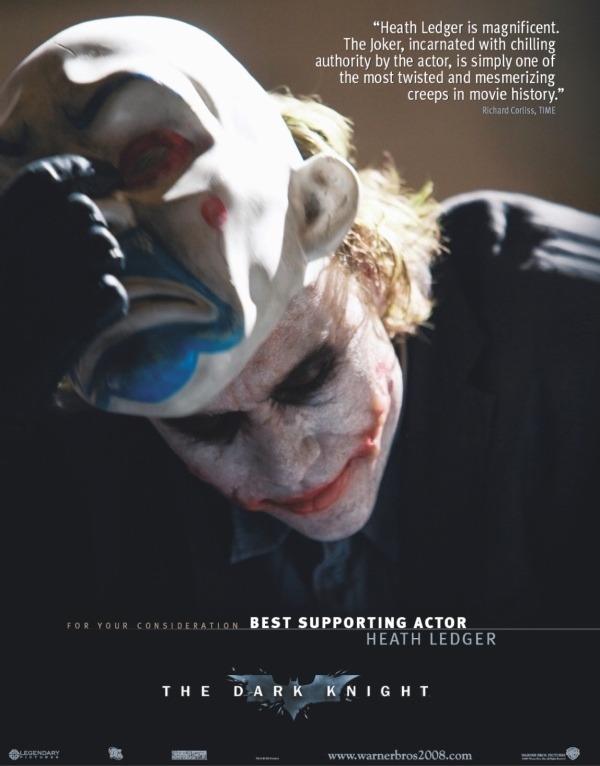 Warner Bros has publicly begun its push with this Variety advertisement for Heath Ledger in The Dark Knight for a Best Supporting Actor nomination. Academy Award ballots are mailed on December 26th, polls close on January 12th, and the nominations are announced on January 22nd.
Discuss: Should Heath Ledger be nominated for a Best Supporting Actor Academy Award?
He will have to contend with Michael Shannon in Revolutionary Road, Philip Seymour Hoffman in Doubt, John Malkovich in Changeling, Ralph Fiennes in Duchess, John Malkovich and Brad Pitt in Burn After Reading and Robert Downey, Jr. in Tropic Thunder. Will the Academy recognize an outstanding performance in a "comic book movie"?
source: BOF