Black Dynamite Red Band Movie Trailer 2 (What The What!?!)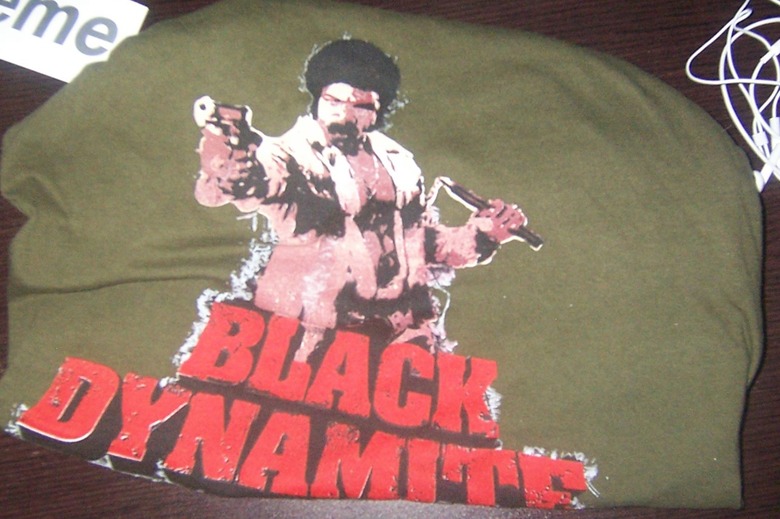 "But Black Dynamite, I sell drugs to the community." With this new red band trailer, Black Dynamite officially blazes its way onto the Most Anticipated List. Way back in July, the buzzing stealth passion project from writer/director, Scott Sanders, and writer/star, Michael Jai White, miraculously won me over by making exhausted, semi-ironic blaxploitation homage seem fresh again. Since that time, Rudy Ray Moore kicked the bucket, we elected a half-black president and the good peoples at New York's Ars Nova Entertainment just informed me that their film has been accepted by Sundance. Disclaimer: They also sent over some motherf***ing swag.
Ditching the previous red band's ghetto-projector flicker, the new one favors crisp, soul-glo visuals, a kilo of chopsockey goodness and a cameo by Captain Kangeroo. We also get a nekkid bevy of porn superbirds, including corpse-loving Charlotte Stokely, Arsenio Hall disguised with a terrible wig, little kids shooting heron, and proto-Mylanta thug, Mike Starr, screaming. A release date is not locked in. Stay tuned.
Discuss: That Star Trek trailer can eat it.