Cool Stuff: Robocop Poster Set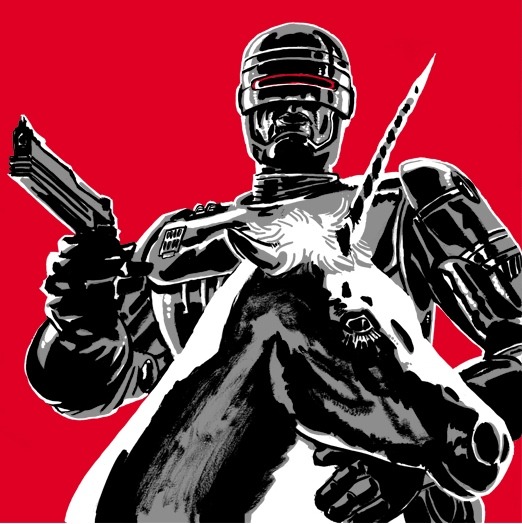 The Alamo Drafthouse is having a screening of Robocop, and Tim Doyle created a Robocop OCP file portrait poster set. The set comes in a Cut set of 5 12x12 portraits (available on Mondotees for $30) or you can get the Uncut sheet that includes a 6th image of... Robocop on a Unicorn. How cool is that? I wish that poster were available individually. The Uncut sheet is available for $60 on Mondotees.com.
Update: Apparently the Robocop on a Unicorn print is now available on its own via Tim Doyle's myspace page.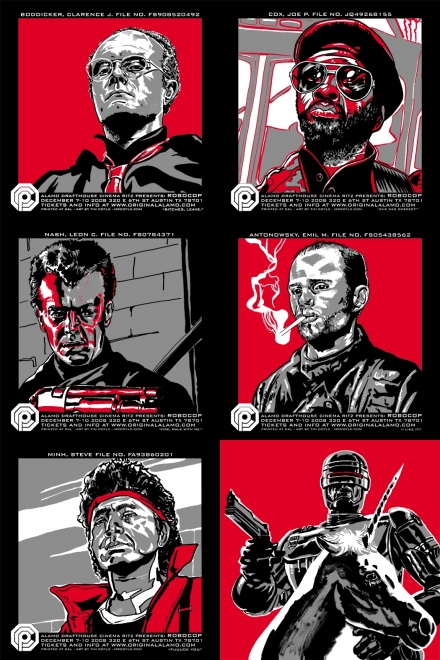 Cool Stuff is a daily feature of slashfilm.com. Know of any geekarific creations or cool products which should be featured on Cool Stuff? E-Mail us at orfilms@gmail.com.