/Filmcast Ep. 26: Quantum Of Solace (GUEST: Adam Kempenaar From Filmspotting)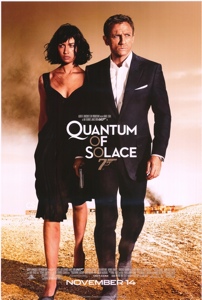 In this episode of the /Filmcast, Dave, Devindra, and Adam reflect on the possibilities of a Ridley-Scott-directed Monopoly film, spend some quality time disparaging Academy Award nomination rules, and ponder the implications of two bold, brand new trailers. Special guest Adam Kempenaar joins us from the Filmspotting podcast to help us review James Bond's Quantum of Solace.
Have any questions, comments, concerns, feedback, or praise? E-mail us at slashfilmcast@gmail.com or call and leave a voicemail at 781-583-1993. Join us next next Monday night at 9 PM EST / 6 PM PST as we review the vampire hit, Twilight with Jen Yamato from Rottentomatoes.
Download or Play Now:
Subscribe:
Shownotes
Introduction
(00:56) Thanks for donating!
What Have We Watched
David Chen (02:39): Slumdog Millionaire, It's Always Sunny in Philadelphia
Devindra (07:55): Layer Cake
Adam (09:20): South Park, Buffy the Vampire Slayer
News Discussion
Featured Review
(57:44) Quantum of Solace
Credits
Contact us at our new voicemail number: 781-583-1993