Race To Witch Mountain Movie Trailer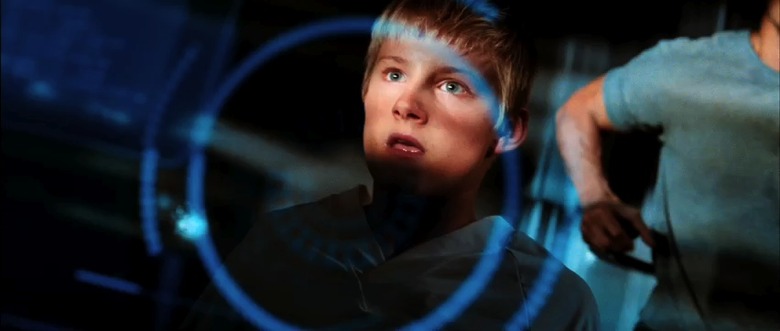 Disney has released the first trailer for Race to Witch Mountain. It's easy to immediately discount any kids film (outside of the Pixar-animated movies), but I actually think Witch Mountain looks like disposable fun. Kinda like the kid flicks from the 1980's. And that might just be the echos of my fond childhood memories of Escape to Witch Mountain, a film this is based on. Please, tell me what you think in the comments below.
[flv:http://bitcast-a.bitgravity.com/slashfilm/trailers/racetowitchmountaintrailer.flv 470 200]
Official Plot Synopsis: Race to Witch Mountain is a thrilling action-adventure about a hard luck Las Vegas cab driver Jack Bruno (DWAYNE JOHNSON), whose life is thrown into chaos when apparent 'runaway' teenagers Sara (ANNASOPHIA ROBB) and Seth (ALEXANDER LUDWIG) jump into his taxi. He soon realizes his two fares are children with exceptional paranormal powers whom he must protect as they elude a collection of ruthless enemies.
Watch the trailer in HD on Yahoo. Race to Witch Mountain hits theaters on March 13th 2009.