Catwoman Scribes In Talks For XXX: The Return Of Shitty Action Movies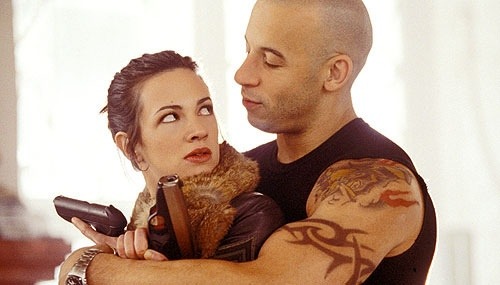 Michael Ferris and John Brancato are in early talks to write the screenplay for XXX: The Return of Xander Cage, the third film in the series which re-teams hack director Rob Cohen and robot turned actor Vin Diesel. Ferris and Brancato made a name for themselves with David Fincher's The Game, but are probably best known for Terminator 3: Rise of the Machines, The Net, Catwoman, Primeval and Terminator Salvation. Yeah, not exactly a good track record, not that there was any hopes for a third XXX film in the first place.
On the other hand, at least it can't be any worse than xXx 2: The Next Level.
In quick defense of Terminator Salvation, Ferris and Brancato will likely only get story credit on the final film with some sort of screenwriting credit going to David C Wilson and Jonathan Nolan.