Smallville Scribes Hired To Ruin Live-Action Robotech Movie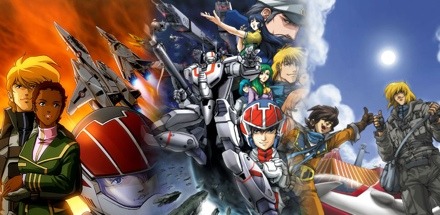 Warner Bros has hired new screenwriters for their big screen live-action adaptation of Robotech. Smallville scribes Alfred Gough and Miles Millar have come on board to rewrite Lawrence Kasdan's previous draft. This is not good news. Gough and Millar were the team behind The Mummy: Tomb of the Dragon Emperor, Herbie Fully Loaded, Made Men, Showtime, and the Shanghai Noon franchise (you remember, the Jackie Chan/Owen Wilson western comedy films?). To be fair, they got a story credit on Spider-Man 2...
And to think, Warner Bros gave those two guys the job of rewriting a script penned by the the screenwriting legend responsible for both Raiders of the Lost Ark and Empire Strikes Back. It's mind-boggling. The Hollywood Reporter claims that Warner Bros made the move in hopes that it will "bring action and geek cred to the table."
Geek cred?
The guys who made Smallville?
Really?
Robotech refers to the scientific advances discovered in an alien starship that crashed on a South Pacific island. With this technology, Earth developed giant robotic machines or mecha (many of which were capable of transforming into vehicles) to fight three successive extraterrestrial invasions. At the time of its broadcast, Harmony Gold also launched Robotech through a popular line of comics to be followed by novels, role-playing games, video games, comic books, toys, and other consumer products.
Discuss: How badly will Gough and Millar ruin Robotech?