Cool Stuff: The Incredibles Porcelain Statues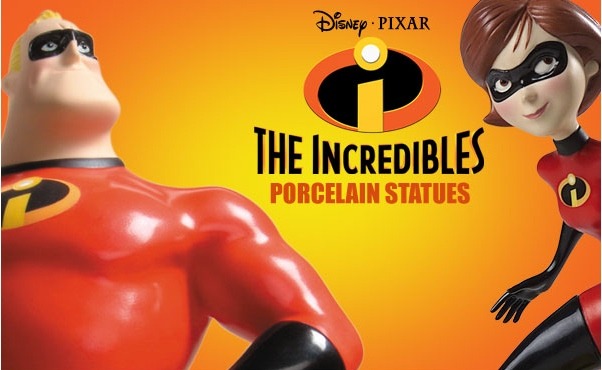 If you're a comic book geek, than chances are The Incredibles is one of your favorite Pixar films, if not one of your favorite films of all time. Unfortunately, when the film was released, Disney decided not to produce many collectables for the movie, which is a shame.
Enesco produced a series of statues as part of the Walt Disney Classics Collection. Both Mr. Incredible and Elastigirl statues have been honored with RETIREMENT by the Walt Disney Classics Collection, meaning these are the last of production, available while supplies last. Offered separately, the statues include a gift box and Disney Certificate of Authenticity imprinted with the signatures of Disney Master Artist and Creative Director David Pacheco and Disney Archives Director Dave Smith.
These statues hand-crafted of fine kiln-fired hand-painted porcelain with elements of hand-cast pewter authentically recreate in dynamic three-dimensions the superhero couple just as in film.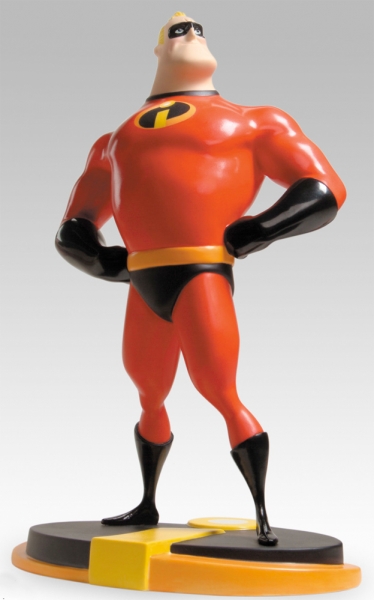 Presented on special insignia logo bases, Mr. Incredible (standing 9.5" High) was sculpted by Kent Melton who applied his extraordinary talents as the lead maquette designer for the original Disney-Pixar film as well as for this statue. Available for $179.99 on Sideshowtoy.com.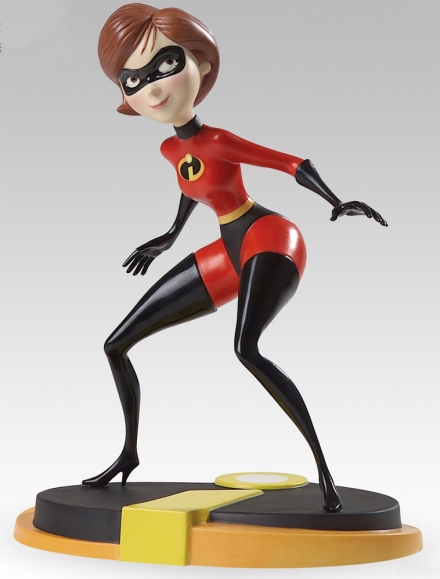 Elastigirl (7.5" High) was sculpted by Disney veteran animator and maquette designer Ruben Procopio. Available for $149.99 on Sideshowtoy.com.
Cool Stuff is a daily feature of slashfilm.com. Know of any geekarific creations or cool products which should be featured on Cool Stuff? E-Mail us at orfilms@gmail.com.