First Official Kick-Ass Photos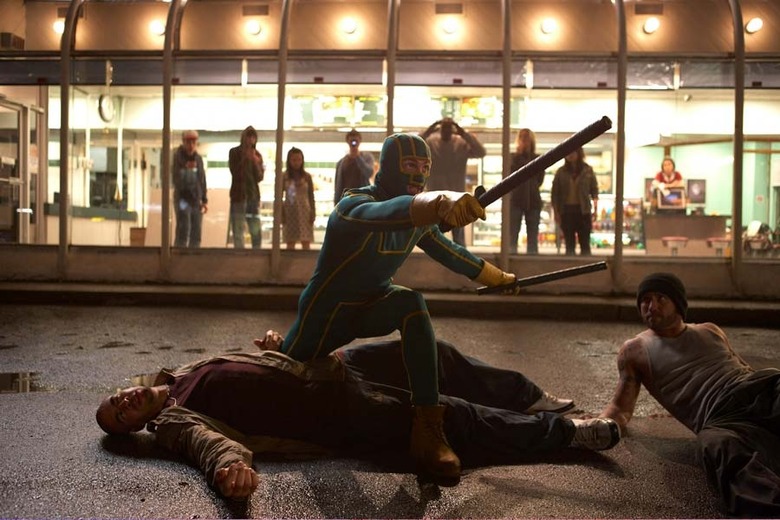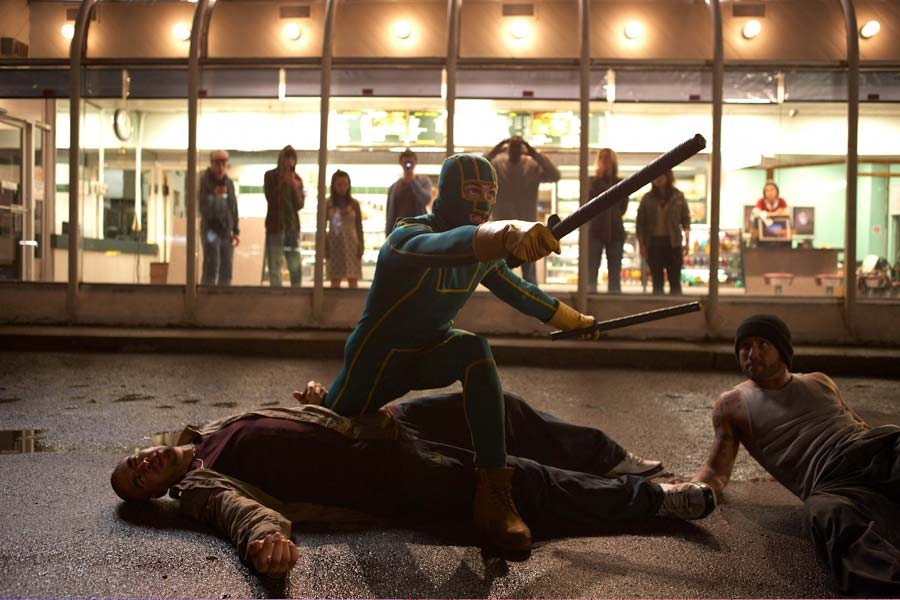 /Film reader Roque R sends over the first official photos from Matthew Vaughn's adaptation of Mark Millar's Kick Ass. Newsarama scored the first photos that feature Aaron Johnson as high school student Dave Lizewski aka Kick-Ass.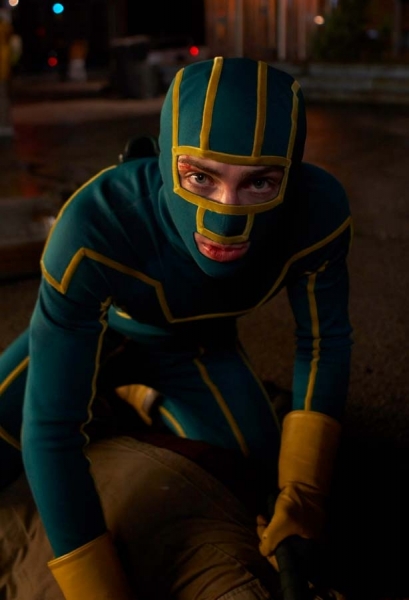 Plot Synopsis (beware of possible comic book spoilers): Dave Lizewski is a kid growing up in a rundown suburb of America, he isn't a gamer, he isn't a jock, he isn't a mathlete, he's just a regular kid. When he is not hanging out at the local comic store with his friends Todd and Marty, he is fantasising about his school teacher and Katie Deauxma, the class hottie. The only thing that is unusual about Dave is that about a year ago his Mother died. But somehow through this blend of normality, teenage angst and irritation at being continually mugged, Dave makes the decision to become a superhero' KICK ASS! Dave's first foray into being a Superhero results in him being stabbed and run over. When Dave recovers he realises he can't walk away from being a hero, and when he successfully steps in on a mugging he brings himself to the attention of the US media and Frank D'Amico could this be the guy who knicked his coke? As Dave gets sucked into the dark world of vigilante crime fighting he gains a sidekick named 'Red Mist'.