Details Revealed: Simon Pegg And Nick Frost's Road Trip Comedy Paul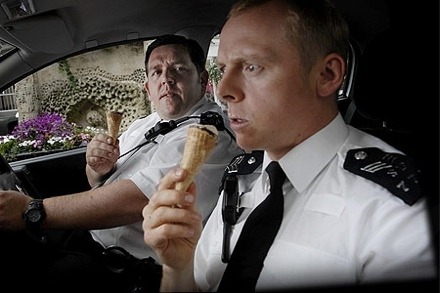 Want some more details about Simon Pegg and Nick Frost's next comedy? Paul will follow the two British geeks, who after visiting Comic-Con, go on a road trip to Area 51 where they encounter a small alien named Paul, who enlists them to help him find his way home. Written by Pegg and Frost, and directed by Greg Mottola (Adventureland, Superbad).
To recap: A sci-fi road trip comedy, Simon Pegg, Nick Frost, Greg Mottola, an Alien, Comic Con, Area 51?! I don't know about you guys, but I think this sounds like a winner. Filmmaker Edgar Wright is busy on Scott Pilgrim, which explains why he's not involved as a director. Mottola is a self professed fan of Nick and Simon's films so far, and loved the concept. Wright will executive produce. Paul will start shooting in March 2009.
source: Variety