Geek Deal: Pixar Ultimate Collection 8-Movie DVD Set For $110 Shipped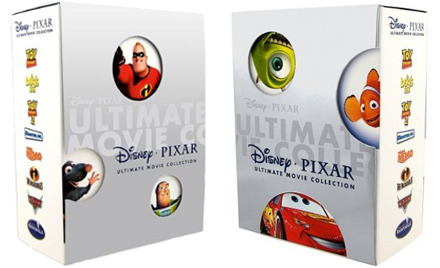 We may receive a commission on purchases made from links.
Amazon has the Disney/Pixar Ultimate Collection 8-movie DVD set on sale for $109.99 plus free shipping, 54% off the MSRP of $239.92.
The 14-disc set includes Toy Story, Toy Story 2, Finding Nemo, The Incredibles, A Bug's Life, Monsters, Inc., Cars, and Ratatouille. Aside from Cars and Ratatouille, all the movies come in two-disc special editions. That's about 13.75 per movie. From what I understand, Disney is planning a 10-disc Pixar collection which will include Wall-E and A Pixar Story, which accounts for the extreme discount of this set.
The deal is available until November 26th 2008.