Danny Boyle Might Potentially Be Interested In Directing "28 Months Later." Maybe.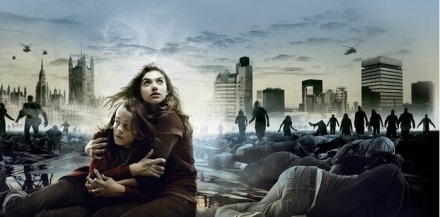 Last month, we reported that Paul Andrew Williams had been mentioned as a possibility to direct 28 Months Later, the sequel to the Fresnadillo-helmed 28 Weeks Later, which was the second part in the 28 saga. Now comes word from scifi.com [via AICN] that Danny Boyle, the director of 28 Days Later and of the upcoming Slumdog Millionaire (my favorite film of the year so far) might be interested in directing 28 Months. At a group interview in Beverly Hills, CA, Boyle explained that he already had an idea for the third movie:
I've got an idea for it, so I can't really tell you any more than that at the moment, but hopefully that might happen.
Although scripting on the third film has not yet begun, Boyle said he would potentially be interested in directing the film:
I'd certainly like to...I feel the idea is quite a strong idea, and it could well involve directing it. Yeah, absolutely.
As the title of this post might indicate, work on the film is so preliminary that it's all pretty much rumor at this point. Nonetheless, I'm heartened by the thought of him returning to the series. What Boyle's current idea for the third film is will have to remain a mystery, along with why apocalyptic events in this universe only seem to occur in intervals of 28.