Box Office: Warner Bros Set To Win The 2008 Studio Market Share Race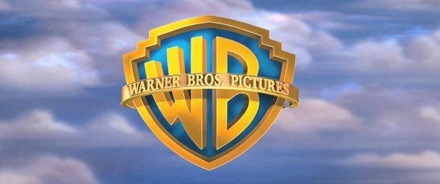 When Paramount/Dreamworks unleashed back-to-back-to-back $200M-grossing titles starting with Iron Man in May, they seemed like an "iron-clad" lock to win the big studio market share battle for 2008. Then along came Christopher Nolan's The Dark Knight, which has rocked the nation to the tune of almost $530M domestic. TDK has helped Warner Bros secure its first market share title since 2005, and despite the rampaging success of Madagascar: Escape 2 Africa, Paramount cannot catch them.
There are, however, lots of ways to look at the year's box office. In terms of total domestic tickets sold, the crown goes to Warner Bros, but they have released 16 movies in 2008 compared to just 13 for Paramount/Dreamworks. So, I was curious, what is the average box office per movie for each of the so-called Big 6?
Starting at the bottom, Fox has had a rough year. They have released 16 movies so far, and none of them have reached $100M, with its top 2 being What Happens in Vegas ($80.2M cume) and Jumper ($80.1M cume). A dozen of their 2008 releases have failed to crack $50M, and they had some disastrous big budget pictures like X-Files 2 ($20.9M cume) and Eddie Murphy's Meet Dave ($11.8M cume). Fox's average gross per movie is currently just $36.9M, although in fairness, it will improve with Baz Luhrman's Australia and the remake of The Day the Earth Stood Still on the way.
After adding projected final grosses (Changeling – $32M and Role Models – $42M), Universal comes next with 17 movies and an average gross of $59.3M. Sony is presently 4th with 16 movies and a $63.9M average, but this week's Quantum of Solace and next month's Will Smith drama Seven Pounds will likely push its average to over $70M per 2008 release.
Disney is a solid #3 operating, as always, with laser precision. The company has released 9 movies so far with an average domestic take of $82.5M. The company's batting average would have been considerably higher if its 2 adult titles – Kevin Costner's Swing Vote ($16.2M cume) and Spike Lee's The Miracle of St. Anna ($8M cume) – had not missed so badly. If you pencil in a somewhat conservative $150M for the animated 3D Bolt due at Thanksgiving, Disney's per movie average for the year will reach almost $90M.
Warner Bros is #2 with an estimated $86.7M for each of its 2008 releases. That includes The Dark Knight along with other $100M performers Sex and The City ($152.6M cume), Get Smart ($130.3M cume) and Journey To the Center of the Earth ($101.3M cume). The company has been busy this year, absorbing New Line, Warner Independent and Picturehouse, and some of the titles from those divisions, including Pride and Glory and RockNRolla, have not worked as well as expected. Obviously, keeping Harry Potter on its original November date would have driven the Warner Bros per movie average way up, but regardless, this is a spectacular year in the history of the company.
That leaves Paramount/Dreamworks at the top with a per movie average well over $100M, which is staggering. In fact, if Madagascar 2 reaches $210M, which feels like a safe bet, the Melrose gang will have managed about $117M per 2008 release (not counting Benjamin Button due Christmas Day). Who knows how Paramount will fare long term with Spielberg, Katzenberg and Geffen gone, but in the short term, it seems that there are a healthy number of Dreamworks projects still in the pipeline along with the company's burgeoning Marvel Studios relationship.