Josh Brolin Might Not Be Jonah Hex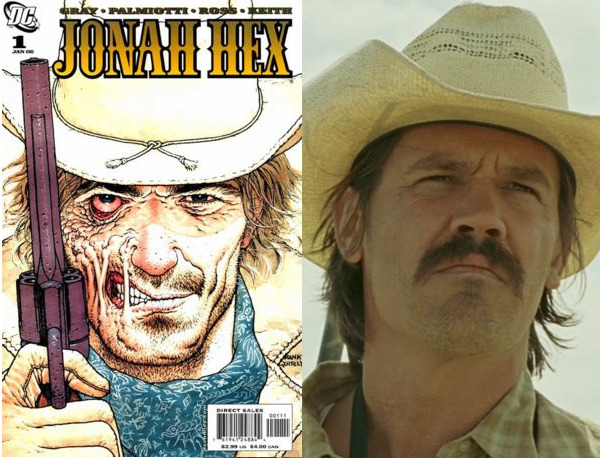 Last month the Jeff Wells reported that Josh Brolin was in talks to star in Neveldine/Taylor's big screen adaptation of Jonah Hex. Apparently it isn't a done deal yet. We hoped to talk to Brolin about the film while he was in town for the premiere of Milk, but our roundtable interview was instantly transformed into a press conference, and the opportunity disappeared.
Thankfully our friends at Collider was able to talk to Josh about the project at the Los Angeles press day, and frankly, it doesn't sound good. When first asked if he was going to star in Jonah Hex, Brolin quickly replied "Nope." That "nope" changed to a "don't know yet", and Brolin admitted that he hasn't even met with directors Mark Neveldine and Brian Taylor. Brolin commented on how he has a lot of choices, including an unnamed film by Tony Scott which he really wants to do, but he is having a tough time deciding.
"I think Jonah Hex is a really, really interesting story. I think it would be risky also, which I like, and I don't know if it's the thing to do," Brolin said, later adding that "[Neveldine and Taylor] are good people. They're very good people."
Neveldine and Taylor have said that they hope to begin production in March 2009, and that's only a few months away. Hey, there's always Thomas Jane.