Pixar's Up Teaser Trailer #2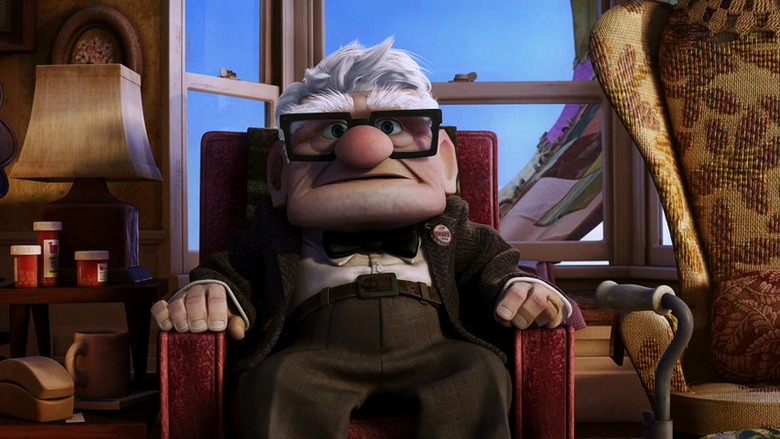 Disney has released a second teaser trailer for Pixar's Up. The first third again attempts to sell the film based on the animation studio's past achievements. I think the marketing guys at Disney are probably still unsure on how you go about selling a film like this. I love the fantastical imagery and bright colors. The character of the grumpy old Carl Fredricksen has been growing on us the more and more we see him. Tell me what you think in the comments below.
Watch the trailer in High Definition on Disney.com: 480p, 720p, 1080p.
From the Academy Award®-nominated team of director Pete Docter ("Monsters, Inc.") and co-director Bob Peterson comes UP, a comedic adventure taking off (and lifting spirits) in summer 2009.
Carl Fredricksen spent his entire life dreaming of exploring the globe and experiencing life to its fullest. But at age 78, life seems to have passed him by, until a twist of fate (and a persistent 8-year-old Wilderness Explorer named Russell) gives him a new lease on life. UP takes audiences on a thrilling journey where the unlikely pair encounter wild terrain, unexpected villains and jungle creatures. When seeking adventure next summer—look UP.
Pixar's Up hits theaters on May 29th 2009.