First Look: Kevin Smith's Batman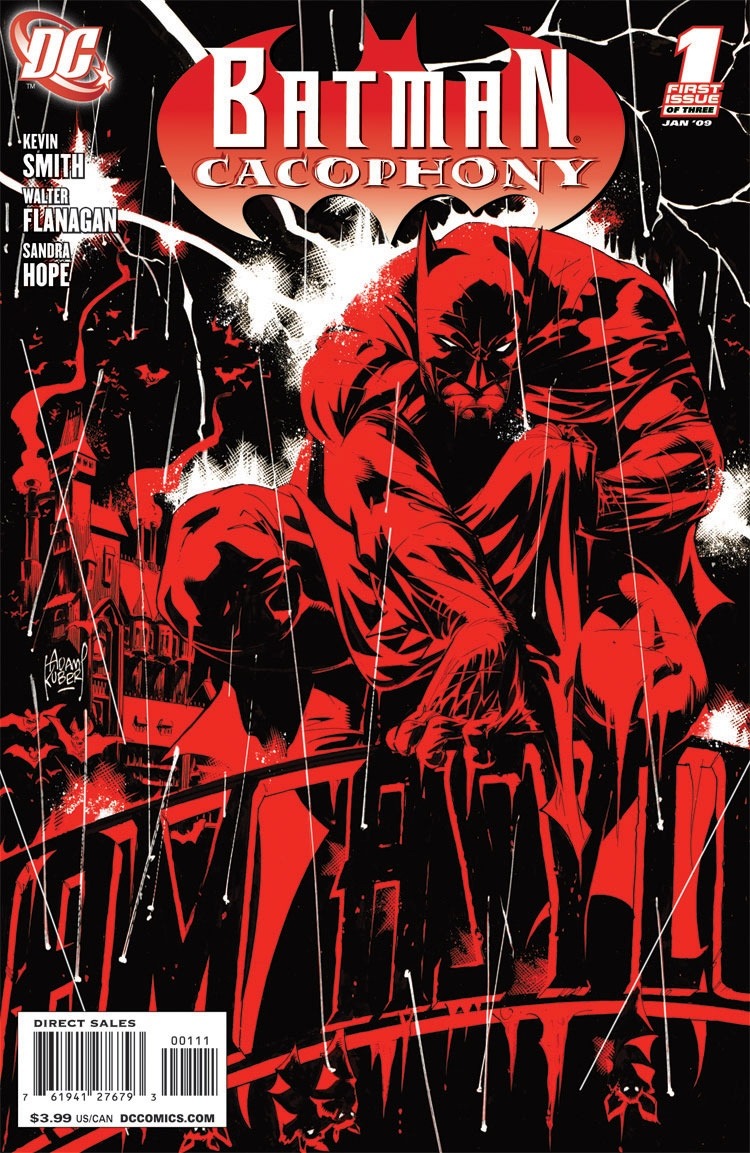 MySpace has revealed a first look at the new Kevin Smith-penned Batman comic book miniseries Batman: Cacophoney. Written by Smith, featuring art by Walt Flanagan (of Steve Dave and Walt fame) and Sandra Hope, the first issue in this three issue miniseries hits stores on November 12th 2008. Cacophoney will reportedly feature the villains Onomatopoeia (a character created by Smith during his run at Green Arrow), Joker and Victor Zsasz. More after the jump.
The plot synopsis for the first issue follows:
"Practically from out of nowhere, the mysterious masked killer known as Onomatopoeia returns and sets his sights – and sounds – against The Caped Crusader!"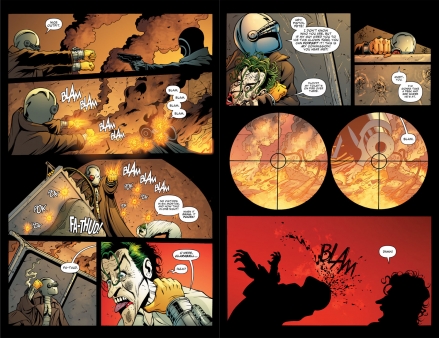 As you probably know, Smith was one of the first Hollywood guys to jump over to comic books, penning the an eight issue run on Daredevil titled Guardian Devil, which was critically acclaimed in its day. Smith also wrote 15-issues of Green Arrow, a Spider-Man/Black Cat and Daredevil/Bullseye miniseries.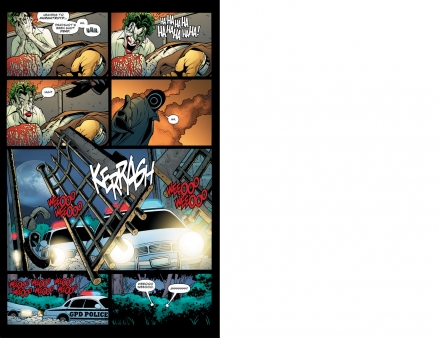 You can buy the first issue or the whole set signed by Smith and Flanagan on Jay and Silent Bob's Secret Stash, or unsigned in for $3.99 at your local comic book shop.