HBO Picks Up U.S. Rights To Obama Documentary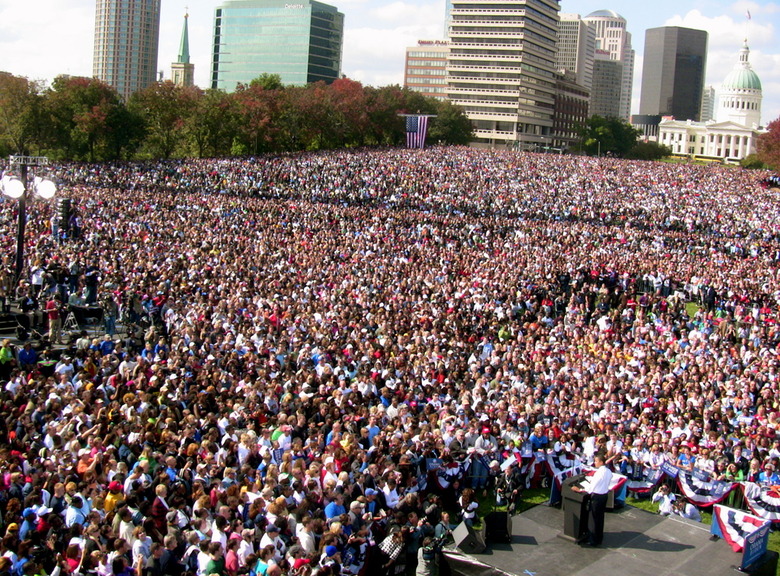 The journalism from political campaigns that fascinates me the most isn't actually what makes it to the media before the election; it's the exhaustive and fascinating stories that are spun in excruciating detail by journalists after the fact. In the past, writers have embedded themselves deep within politicians' inner circles, capturing key moments, setbacks, and victories, all under the condition that none of it sees the light of day until after the election. We've now learned that a group of filmmakers did exactly that with the Barack Obama campaign, and that HBO has picked up the rights for the movie they are making.
According to the Hollywood Reporter and Variety, Edward Norton's production company, Class 5 Films, approached Barack Obama two and a half years ago with a proposal to document the events of his campaign. Obama agreed, and the filmmakers were given extensive access to the candidate, his staff, his family, and associates. With Obama's victory, interest for the project has skyrocketed and HBO has now closed a seven-figure deal for U.S. rights to the film. The film was directed by Amy Rice and Alicia Sams and is being edited by Sam Pollard, who worked on Spike Lee's masterful When the Levees Broke. In fact, footage is still being captured, and filmmaking will continue through the inauguration.
As a documentary nut and political junkie, I am unbelievably excited about this. If done with even a nominal degree of proficiency, the film promises to show us a fascinating side of the election we never got the chance to see. It is scheduled to premiere in 2009.