John Carpenter's Riot Movie Poster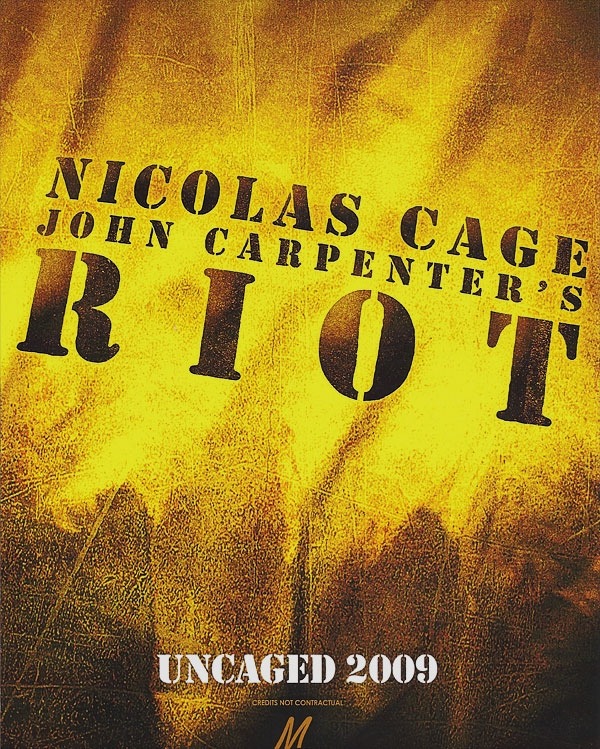 /Film reader Joe sent over this exclusive poster for John Carpenter's Riot. Originally titled Scared Straight (I'm guessing they couldn't secure the title rights from the popular documentary 1980 documentary), the prison thriller tells the story of a troubled youth who is sent to the Scared Straight crime-prevention program. But when a riot breaks out and the prisoners take him hostage, a lifer (played by  Nicolas Cage) is forced to help the young man out. xXx director Rob Cohen was originally attached to the project when it was set-up at New Line.
Joe Gazzam's screenplay was on the 2005 Black List, a listing of the best unproduced screenplays of the years compiled from an extensive poll of film executives and high level assistants. Some  great talent is involved and this is Carpenter's first film in nearly a decade.