Ray Liotta And Ray Winstone Sign On For "13"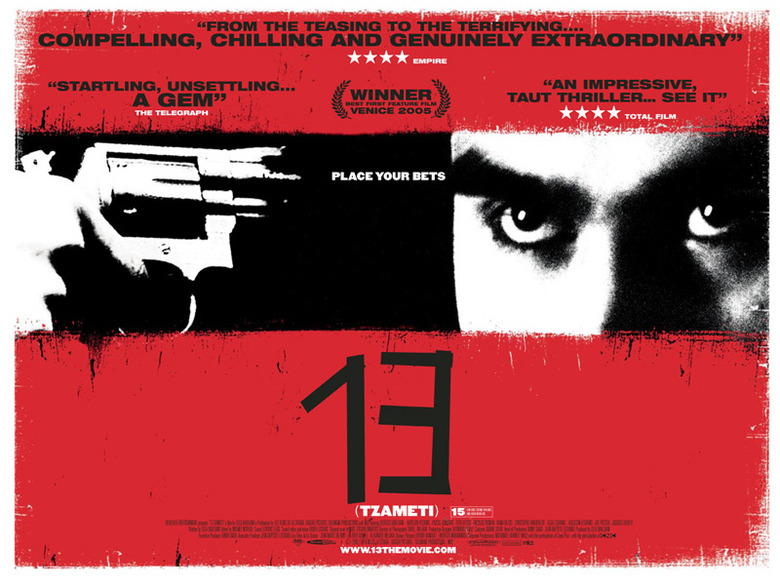 A few weeks ago, we reported that Mickey Rourke, Jason Statham, and 50 Cent would be starring in the American remake of Gela Babluani's film 13 Tzameti, entitled simply 13. The film centers around a Russian-roulette-style competition where the losers truly lose everything. Last night, Variety reported that Ray Winstone and Ray Liotta have signed on to the new film as well.  Winstone will play a mental patient who has gotten himself involved in the competition while Liotta will play the cop trying to track them down. The Variety article also contains a lot of other details, such as what character exactly 50 Cent will be playing (the role seems mercifully small), as well as who will play the young lead (Sam Riley).
We argued about whether the remake was a good idea, but I'm more interested in the choices that the director will make and what he might change from his original film (In a Funny Games-style move, Babluani will be directing the remake). It's universally agreed that the first 30-40 minutes of the original were crushingly boring, but whether this added to the film or detracted from it is an issue of contention. Will the director try to maintain a similar pacing for the new film? And will the scenes from the competition retain their brutal intensity when the characters speak English, and you can recognize the actors playing them? Whatever the case may be, I think we can certainly agree that 13 will have one of the most badass casts for a crime film in recent memory.
Discuss: Are you excited for this remake?