/Filmcast Ep. 24 - Zack And Miri Make A Porno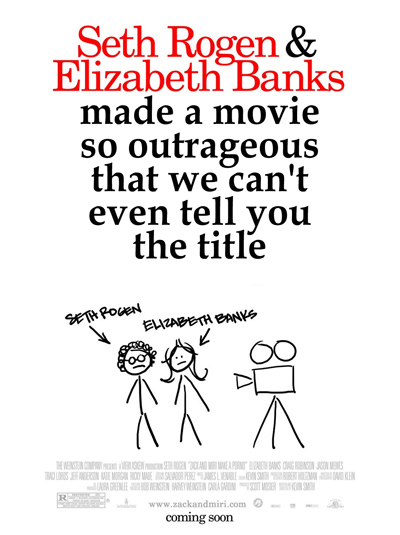 Dave, Devindra, and Adam fly guest-less in this episode of the /Filmcast, as they cut through the B.S. of Mark Millar's Superman trilogy pitch, reflect on the career of Sam Mendes, and cry over the lost potential of Joaquin Phoenix's abruptly terminated acting career.
Have any questions, comments, concerns, feedback, or praise? E-mail us at slashfilmcast@gmail.com or call and leave a voicemail at 781-583-1993. Join us next next week as we review Role Models.
Download or Play Now:
Subscribe:
Shownotes
Introduction
What Have We Watched
David Chen (01:20): Sex & The City, Snatch, The Office (Employee Transfer), Bender's Big Game
Devindra (20:42): Friday Night Lights
Adam (22:30): It's Always Sunny in Philadelphia (Sweet Dee Has a Heart Attack), A Threevening With Kevin Smith
News Discussion
(33:08) 24 Season 7 Premiere Announced
(51:18) Sam Mendes to Direct Preacher
Featured Review
(1:11:04) Zack and Miri Make a Porno
Corrections
In this episode Dave mistakenly says that there is no material during the credits for Zack and Miri. This is incorrect; there is an infomercial worth staying for a few minutes into the credits.
Credits
Our music comes from Point 22 courtesy of the Podsafe Network, and Brad Sucks
If you'd like advertise with us or sponsor us, please e-mail slashfilmcast@gmail.com.
Contact us at our new voicemail number: 781-583-1993