This Week In DVD: Get Smart, Futurama: Bender's Game, Transsiberian, And More
We may receive a commission on purchases made from links.
This Week in DVD is a column that compiles all the latest info regarding new DVD releases, sales, and exclusive deals from stores including Target, Best Buy, Circuit City, and Fry's.Please don't take the commentary on the movies and TV shows too seriously, as they're meant not to be reviews but rather previews that include the general thoughts and ramblings of a twice-committed DVD addict. In regards to movies and shows the author hasn't seen, the DVD release is placed in its respective category based on critic and audience response. Those who find that approach questionable are welcome to leave a comment stating their thoughts, and we'll be happy to ignore it.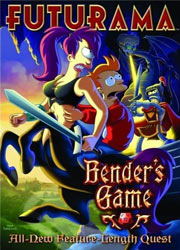 FUTURAMA: BENDER'S GAME
Following Bender's Big Score and The Beast with a Billion Backs, it's now time for Futurama's third direct-to-DVD feature (out of the planned four) with Bender's Game, a spoof of the fantasy role-playing game Dungeons and Dragons. According to David and Devindra on the /Filmcast (the discussion for which you can listen to when the Zack and Miri Make a Porno episode is released), this entry plays more like a series of comedic gags than a film with a compelling and structured story arc. Being that I absolutely love Futurama, I'm sure I'll be able to forgive it (much like I did for the last film) but I really hope their final film is able to offer more of what made Bender's Big Score such a satisfying viewing experience.
Blu-ray? Yes.Notable Extras: Audio commentary, featurettes ('Dungeons & Dragons & Futurama', '3D Models With Animator Discussion', 'How To Draw Futurama In 83 Easy Steps'), Storyboard Animatic: Bender's Game Part One, outtakes, Bender's Anti-Piracy Warning, a deleted scene ('Cup or Nozzle?'), and a sneak peak at the next release (Futurama: Into The Wild Green Yonder).
BEST PRICE
Target
Best Buy
Circuit City
Fry's
$19.99
$17.99
Amazon – $17.99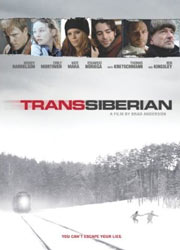 TRANSSIBERIAN
Now here's a movie I'm excited to see. Taking place almost entirely on a train heading from China to Moscow, this indie thriller stars Woody Harrelson and Emily Mortimer as a couple who meet a mysterious pair of travelers and get pulled into a chase of deception and murder. The film is directed and co-written by Brad Anderson, previously having brought us The Machinist and Session 9. It currently holds a 92% on Rotten Tomatoes.
Blu-ray? Yes.Notable Extras: None.
BEST PRICE
Target
Best Buy
Circuit City
Fry's
$14.99
$19.99
$11.99
Amazon – $14.99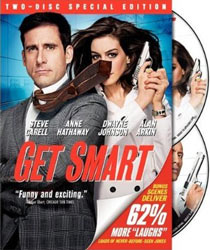 GET SMART(Available as single-disc and 2-Disc Special Editions)
Held together by the saving grace that is Steve Carell, this pleasant and amusing action-comedy is a perfect rental and nothing more. It has some funny moments, a few cool bits of action, and a number of engaging performances. It's also wholly forgettable and generic and is unlikely to warrant many repeat viewings. I don't think it can be put any more simply than that.
Blu-ray? Yes.Notable Extras: The single disc features solely a Comedy Optimization Mode. The 2-disc has that, plus featurettes ('The Right Agent for the Right Job: Behind the Scenes Training', 'Max in Moscow: On Location or on a Soundstage? You Decide', 'Spying on Get Smart's Bruce and Lloyd Out of Control', 'Spotlight on Linguistics Master Steve Carell') and a gag reel.
BEST PRICE*
Target
Best Buy
Circuit City
Fry's
$16.99
$15.99
$14.99
Amazon – $15.99
*Does not include 2-Disc Edition, which costs $22.99 at each of the listed stores (including Amazon).
EXCLUSIVE DEAL:What? 2-Disc with Shoe Phone Case ($24.99).Where? Best Buy.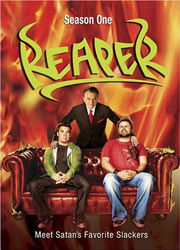 REAPER (SEASON 1)
I caught the first few episodes of this show when it aired (the pilot by Kevin Smith was a great way to kick it off), but was put off when it became apparent it was going to be another "monster of the week" series. After I eventually tuned out, I heard the storyline started to evolve a bit more, so I'm interested in giving it a second chance and seeing how well it's progressed. I'm also psyched to see more Ray Wise, because he is absolutely hilarious as The Devil.
Blu-ray? No.Notable Extras: An audio commentary (with the creators of the show, Michele Fazekas, Tara Butters, and Deborah Spera), deleted scenes, and a gag reel.
BEST PRICE
Target
Best Buy
Circuit City
Fry's
N/A
$29.99
$34.99
N/A
Amazon – $29.99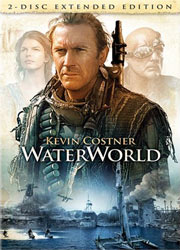 WATERWORLD (2-DISC EXTENDED EDITION)
I have a soft spot in my heart for Waterworld. I'm fully aware of what an awful movie it is, and yet I still find it enjoyable. That's all the justification I have for being psyched to see the extended edition of the film, which I never caught when it aired on network television. It restores around 40 minutes of the footage that was cut out by Universal Pictures and star Kevin Costner against the will of director Kevin Reynolds, bringing back such cool scenes as Helen and Enola standing atop a cliff at the end of the film and uncovering a plaque that says they're at the peak of Mt. Everest. Sadly though, the visual presentation on the extended cut is said to be piss-poor.
Blu-ray? No.Notable Extras: Disc one contains the theatrical cut, disc two holds the extended cut. No special features except for the theatrical trailer.
BEST PRICE
Target
Best Buy
Circuit City
Fry's
N/A
$14.99
Amazon – $13.99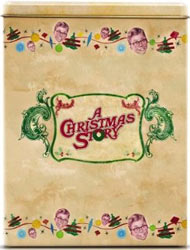 A CHRISTMAS STORY (ULTIMATE COLLECTOR'S EDITION)
Not unlike last week's so-called "30th Anniversary Edition" of Animal House, this "Ultimate Collector's Edition" for A Christmas Story is nothing more than a re-packaging of the already released 2-disc DVD with a collection of sort of cool but ultimately useless extras: collectible retro holiday cookie tin, five collectible cookie cutters in iconic Christmas Story shapes, a 48-page cook book filled with recipes inspired by the film, photos and quotes and a custom-designed chef's apron. However, unlike that Animal House cash-grab, this is at least being released in Blu-ray.
Blu-ray? Yes.Notable Extras: The extras are the same as on the previous two-disc set: commentary (with Peter Billingsley and director/co-writer Bob Clark), Original readings by Jean Shepard (author and voice narrator of A Christmas Story), 2 featurettes ('Get a Leg Up', 'A History of the Daisy Red Ryder'), a Another Christmas Story documentary, Triple Dog Dare Interactive Trivia, Decoder Match Challenge, Hidden "Presents", and the original theatrical trailer.
BEST PRICE
Target
Best Buy
Circuit City
Fry's
N/A
$29.99
$34.99
N/A
Amazon – $29.99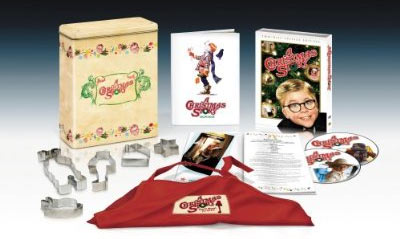 Other noteworthy DVDs available this week...Shrek the Halls – Primeval (Series 1 and 2) – Batman (The Complete Animated Series) – Fraggle Rock (The Complete Series Collection) – Spin City (Season 1) – JAG (Season 7)Editor's Notes: I decided not to link to the new releases of the Star Wars DVD originals/prequels trilogy sets and The Bourne Trilogy, since they're blatant cash-grabs that simply repackage the already released DVDs with absolutely no new additional content. Also, to the Fraggle Rock fans who haven't yet heard, HIT Entertainment has decided to be a giant gaping bunghole by making the only way for fans to complete their collections after purchasing season 1-3 to purchase the "Complete Series" box set for $140. You can email them about releasing an individual 4th season set at consumerrelations@hitentertainment.com.Discuss: What are you planning to rent or buy this week?

NOTE: Some deals may be in-store only.

Exclusive Retail: Imax: Ultimate Collection ($79.99) and Superman: Doomsday (Blu-ray) ($27.99)$19.99 – South Park (Seasons 1 – 10)$9.99 – The Sarah Silverman Program (Season 1), The Batman (Season 3), Batman: Gotham Knight$12.99 – Chappelle's Show (Seasons 1 – 2), Reno 911 (Seasons 1 – 4), Drawn Together (Seasons 1 – 3)$14.99 – Batman Beyond (Season 3)2 for $12 OR 5 for $25 – Gangs of New York, Clerks, Jay and Silent Bob Strike Back, O Brother Where Art Thou?, Good Will Hunting, Rounders, Swingers, Equilibrium, Bridge to Terabithia, The Brothers Grimm, 10 Things I Hate About You, and more...

$6.99 – The Bourne Identity, Miami Vice, Friday Night Lights, Breach, The Good Shepherd, Cinderella Man, Ray, Seabiscuit, Field of Dreams, Alpha Dog, Meet the Parents, American Pie, American Pie 2, American Wedding, Bruce Almighty, Liar Liar, Fast Times and Ridgemont high, Fletch (The "Jane Doe" Edition), and more...

$3.99 – Garden State, X2, Sexy Beast, Find Me Guilty, The Abyss, Die Hard 2, The Day After Tomorrow, There's Something About Mary, Moulin Rouge, True Lies, Master and Commander, Speed, In Her Shoes, and more...