Zack And Miri Make A Porno - What Did You Think?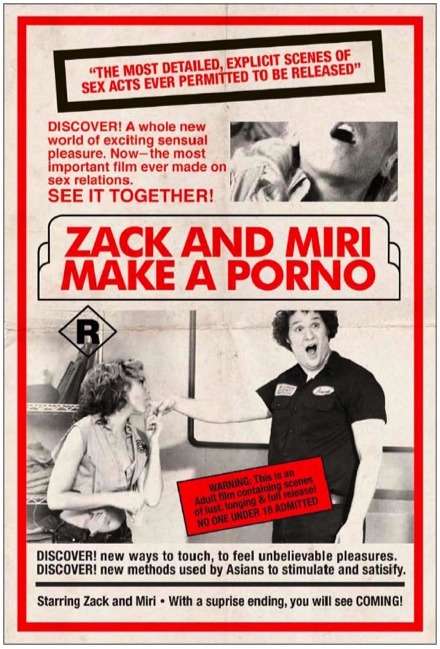 If you're seeing a movie this weekend, then chances are you're seeing Kevin Smith's Zack and Miri Make a Porno. I would really like to know what you thought.
Was it Smith's funniest movie to date?
Did Craig Robinson steal the show?
What did you think of the 12-frame, half-a-second shot that had the MPAA up in arms? (Vulture's quote poster mock up below)
And how classic was Star Whores?
Leave your thoughts in the comments below!