Page 2: Halloween / Pixar Edition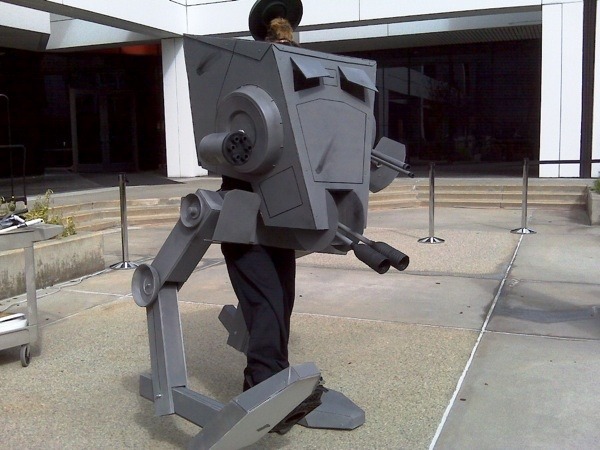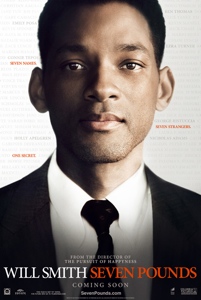 Check out this Adult-sized AT-ST walker Halloween costume. [gizmodo]FirstShowing has the poster for the Will Smith drama Seven Pounds.
Pascal Laugier (Martyrs) is in final negotiations to write and direct Dimension's re-imagining of Hellraiser. [THR]
Stan Lee reads The Raven. [QuickStop]
Details magazine and Larry Meistrich are teaming to will produce a film from the best idea submitted by a reader. [Variety]
The direct-to-DVD sequel to Smokin' Aces has been given an official greenlight. [Joe]
Transformers: Revenge of the Fallen has wrapped. [bay]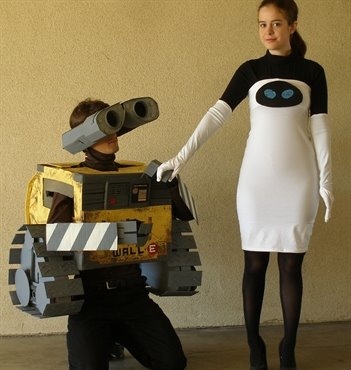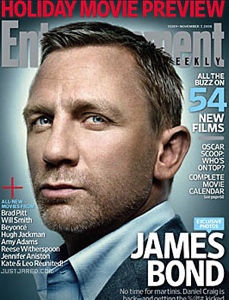 A batch of WALL-E and EVE costumes. [superpunch]
Daniel Craig is on the cover of this weeks Entertainment Weekly. [Just Jared]
Whiteout has been moved to September 11th 2009. [bloody]
Hulu celebrates its one year anniversary. Its funny how much a year can change in public views. [techcrunch]
Dylan McDermott, Zoe Saldana, Lake Bell, Nick Stahl, Paz Vega and Shannen Doherty have been cast in Burning Palms. [thr]
Fox has canceled King of the Hill. [AICN]
Advance ticket sales of the John Woo epic Red Cliff Part I have set a record for an Asian film in Japan. [Variety]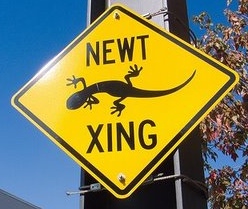 This has got to be the coolest Iron Man pumpkin EVER. [GWS]PixarBlog has a photo of a new "newt crossing" sign outside of Pixar's Emmeryville campus.
2009 will be the last year for David Tennant starring in Doctor Who. [collider]
The Barack Obama informercial that aired on Wednesday (available on YouTube) was shot by Davis Guggenheim, the Academy Award winning director behind An Inconvenient Truth. [AP]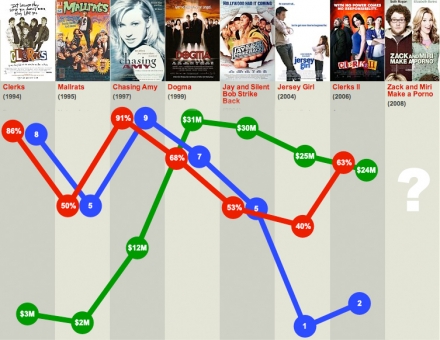 Reelz Channel has been tracking Kevin Smith's career trajectory. Red is the Rotten Tomaotes score, green is the box office gross, and blue is the respectability quotient.
Meanwhile, BoingBoing has a photo of another DIY EVE costume from WALL-E.
Gary Oldman is in negotiations to star opposite Denzel Washington in The Book of Eli. [THR]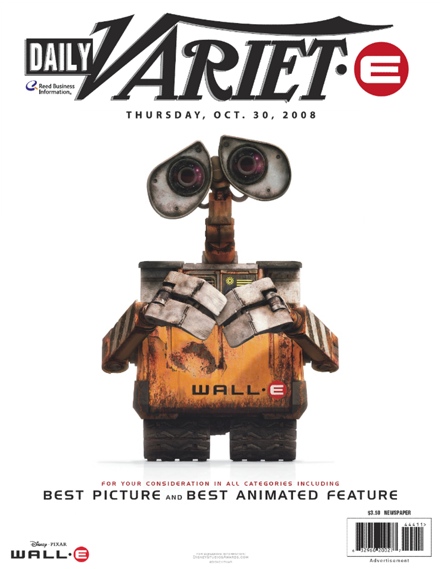 The WALL-E Oscar camaign took over the cover of trade newspaper Variety. [PixarBlog]
American Dad has been renewed for a fifth season. [CS]
Rob Zombie's "War Zone," the lead single from the soundtrack for Punisher: War Zone, is now on iTunes.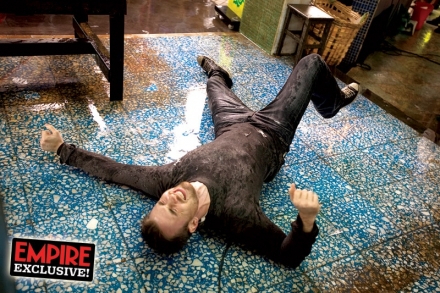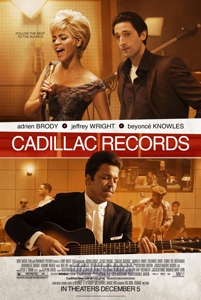 Empire has exclusive new photos from Push.ComingSoon has the poster for Cadillac Records.
John McCain will make an appearance on this weekend's Saturday Night Live. [huff post]
In one of the strangest meshings of director and project this week, Daddy Day Care/Next Friday director Steve Carr will helm a fictional remake of Sherman's March, Ross McElwee's 1986 documentary that won one of Sundance Film Festival's earliest grand jury prizes. [THR]
IMAX is planning to start streaming live events onto the giant screen in the next couple years. Imagine watching The Superbowl in an IMAX theatre. [Collider]
MTV has some video from the set of Friday the 13th.
/Film reader Chase S created these custom Joker Vans.