Samuel L Jackson And Maggie Cheung Join Inglourious Basterds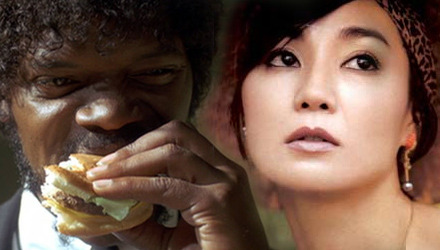 Just yesterday it was announced that Samuel L Jackson had been cast as Sho'nuff in a remake of The Last Dragon. Now, The Playlist has learned that Jackson will reteam with Quentin Tarantino in his WWII film Inglourious Basterds. Jackson, who was featured in Tarantino's Kill Bill: Volume 2, Jackie Brown and Pulp Fiction, will provide his voice for the narration which is sporadicly used throughout the film.
Also, Chinese actress Maggie Cheung has been cast as Madame Mimieux, "the French matron of the Cinematheque that takes in the protagonist Shosanna (Melanie Laurent) when she is homeless and being sought by the Nazis." Cheung has appeared in over 70 films, and was the first Asian actress to win a prize at the Cannes Film Festival (for Clean in 2004), among her numerous other awards (including five Hong Kong Film Awards).