Geek Deal: Free Screenings Of Danny Boyle's Slumdog Millionaire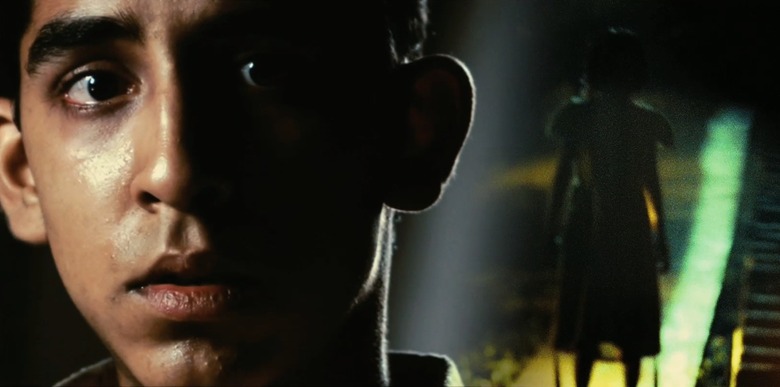 Fox Searchlight has mastered the art of releasing small art house films. They understand that it is important to build good word of mouth as they slowly expand into more and more markets. And one of the ways they do this (aside from having great films) is by holding nationwide free screenings. They did it with Napoleon Dynamite. They did it with Little Miss Sunshine. And the release of Danny Boyle's Slumdog Millionaire is no different. /Film eader Mitch pointed me towards a listing of 44 screenings which will take place throughout November, leading all the way up to Christmas. RSVP now for your chance to attend.
PLEASE READ THIS FIRST: If you don't RSVP on the Fox Searchlight website, you will not get in. If it says SOLD OUT, do not show up at the theater hoping to get in, because you won't. And even if you do RSVP on their website, it does not guarantee a seat. They overbook these screenings to ensure a packed house. Promotional screenings are on a first-come, first-served basis and not guaranteed seating. Seating is limited to theater capacity. My advice is if you are lucky enough to be one of the thousands of people to get a free ticket, show up AT LEAST one hour early, if not more, to ensure you get a seat.
If you're wondering when Slumdog Millionaire is opening in a city near you, please consult the roll-out release listing in our previous trailer posting.
New York, NY – Monday, Nov 03 7:00 PM
Los Angeles, CA – Monday, Nov 03 7:30 PM
Seattle, WA – Wednesday, Nov 05 7:00 PM
Boston, MA – Wednesday, Nov 05 7:00 PM
Edina – Wednesday, Nov 05 7:30 PM
Dallas, TX – Wednesday, Nov 05 7:30 PM
Santa Monica, CA – Thursday, Nov 06 7:30 PM
Georgetown, Washington – Thursday, Nov 06 7:30 PM
New York, NY – Thursday, Nov 06 8:00 PM
New York, NY – Monday, Nov 10 7:00 PM
San Francisco, CA – Monday, Nov 10 7:00 PM
Bethesda – Tuesday, Nov 11 7:30 PM
Seattle, WA – Wednesday, Nov 12 7:00 PM
Brookline, MA – Wednesday, Nov 12 7:00 PM
Dallas, TX – Wednesday, Nov 12 7:30 PM
Greenwood – Wednesday, Nov 12 7:30 PM
Tempe – Thursday, Nov 13 8:00 PM
Denver, CO – Monday, Nov 17 7:30 PM
Dallas, TX – Monday, Nov 17 8:00 PM
Houston, TX – Tuesday, Nov 18 7:30 PM
Scottsdale – Wednesday, Nov 19 7:00 PM
Philadelphia, PA – Wednesday, Nov 19 7:30 PM
Aventura – Wednesday, Nov 19 7:30 PM
Boston, MA – Thursday, Nov 20 7:00 PM
Philadelphia, PA – Thursday, Nov 20 7:30 PM
Houston, TX – Tuesday, Dec 02 7:30 PM
Austin, TX – Tuesday, Dec 02 7:30 PM
Orlando, FL – Wednesday, Dec 03 7:30 PM
Ft. Lauderdale – Wednesday, Dec 03 7:30 PM
Tampa, FL – Wednesday, Dec 03 7:30 PM
Austin – Tuesday, Dec 09 7:30 PM
Henderson – Wednesday, Dec 10 7:00 PM
South Beach , Miami – Wednesday, Dec 10 7:30 PM
Houston, TX – Wednesday, Dec 10 7:30 PM
Altamonte Springs – Wednesday, Dec 10 7:30 PM
Houston, TX – Monday, Dec 15 7:30 PM
Orlando, FL – Monday, Dec 15 7:30 PM
Miami, FL – Monday, Dec 15 7:30 PM
Tampa, FL – Monday, Dec 15 7:30 PM
Hartford, CT – Wednesday, Dec 17 7:00 PM
Warwick, RI – Wednesday, Dec 17 7:00 PM
Winter Park – Wednesday, Dec 17 7:30 PM
Boca Raton – Wednesday, Dec 17 7:30 PM
Aventura – Wednesday, Dec 17 7:30 PM
Providence, RI – Monday, Dec 22 7:00 PM