Slashfilm Bookshelf: Wonder Women Of America And Steve McQueen: A Life In Pictures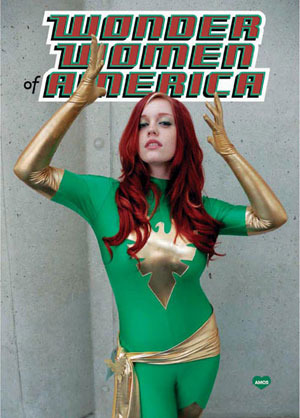 We may receive a commission on purchases made from links.
Wonder Women of America
By Ruth Wiggins & Russell Waterman
Amos 2008
As many readers know from Slashfilm's coverage and personal experience, the annual Comic-Conconvention in San Diego consistently sets records and milestones for attendance, media exposure, and the mainstream acceptance and co-opting of genre and geek culture. The new 192-page photo book, Wonder Women of America, documents the diverse and growing number of females of North America who participate in the event by dressing up as—and often creating—fantastical characters befitting the subculture.
Review continued after the jump...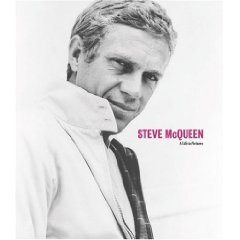 Steve McQueen: A Life in Pictures
Edited By Yann-Brice Dherbier
Pavilion 2008
Growing up in the '80s, a decade of the chiseled Reagan-approved action hero and gun-toting smartass, my introduction to Steve McQueen was via a Beastie Boys lyric on Paul's Boutique. Given his widespread fame and acclaim in the '60s and '70s, even today his appeal seems hushed, like a group of dads discussing cars a few feet away from you. Taking in this slick coffee table book of personal living room photos, photos of "McQueen's machines," and countless shots on-set, this personal observation was only magnified; more proof that there will never be another Hollywood actor like him—or another Hollywood ready for one.
Review continued after the jump...Wonder Women of America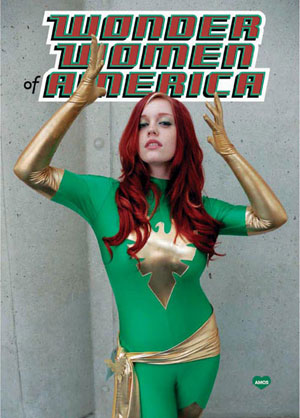 Referred to throughout as "cosplay," I'll point out that the book does not dive into the overtly sexual context of the word a la the Nerdcore calendars or the Web's leakier corners. Instead, Russell Waterman (the co-founder of Silas streetwear and Amos Toys) and his writer/photog wife, Ruth Wiggins, have compiled an unofficial 2007 year book of fangirls disguised as Bat Girl, zombies, Lara Croft, the perennial fave Slave Leia, and significant manga-inspired cocktails of East and West. They also veer away from the famous girls at the SDCC who are hired by companies to dress-up, sex-up and promote the latest releases and products.
Roughly half of the subjects here give bite-size quotes that emphasize "geekgasms," feelings of escape from cubicles and liberation; the surprisingly uncatty need for exhibitionism on a California afternoon. And then there's the common suggestion amongst these geeks of "Why not make Halloween more than once, twice, all year long?" Wiggins's crisp, untouched portraits let you see what you want. For the person intrigued by the sociology at play in the accelerated "immersionism" of life, entertainment, and the commerce of living breathing avatars, there's plenty to infer. And for those who have ever wondered, "What if the quiet girl down the hall is Emma Frost?" Turn out the light, pick this up, squint: you're all set. No human interaction required.
8/10Steve McQueen: A Life in Pictures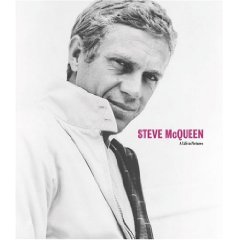 There is a great forward by Dherbier that discusses McQueen's childhood. As the "King of Cool" himself described it in one the many quotes peppered here: "My childhood was the worst shit you could imagine." His dad abandoned him, his mom was a trollop, bouncing him across the States where he joined gangs, before finally serving time in a troubled boys' school, a brothel and the Marines. A "cold water building" in Greenwich Village and so forth. So hellishly fabled, it's a kick. While the photos pick up at the launch of his career in his late 20s, every shot carries the weight of this formative independence. His isolation took a real liking to the high life, maybe vice versa.
One quibble might be that the photos are not presented in chronological order. A shot of a young McQueen playing craps with a fistfull of $1s during a break on his TV series Wanted: Dead or Alive is followed pages (and years) later by a sick two-page spread of him outside a Blow-worthy mansion, with his Ferrari and first wife parked out front. Black and white and color shots from The Getaway, The Sand Pebbles, cult gearhead fave Le Mans, and The Magnificent Seven are interspersed. But since McQueen viewed acting as a means to get away (and was fond of saying this) before he tragically died in semi-retirement at age 50, the presentation works. Like the sum of his captivating, countless eye dances in Bullitt, this book is the total sum of the actor's romantic, authentic grit. I mean, will you ever look at 180 pages of Hugh Jackman?
8/10
A thanks to StrangeCo and Independent Publishers Group.