Outlander Book Series Coming To The Big Screen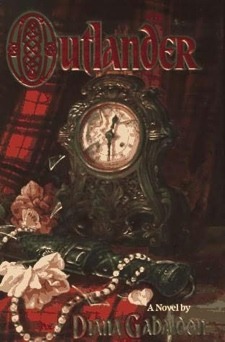 Essential Pictures is developing a potential franchise of films based on Outlander, a series of six fantasy novels by Diana Gabaldon. Not to be confused with the potentially bad ass Alien / Viking movie of the same name, which seems to have gotten the shaft from The Weinstein Co.Braveheart scribe Randall Wallace penned the script, which has already been sent out to potential directors. The goal is to begin production in Spring 2009. The first book in the series, titled Outlander, tells the story of Claire Randall, who travels through time to the eighteenth century Scottish Highlands. Here is the official plot synopsis from the book:
Claire Randall is leading a double life. She has a husband in one century, and a lover in another... In 1945, Claire Randall, a former combat nurse, is back from the war and reunited with her husband on a second honeymoon–when she innocently touches a boulder in one of the ancient stone circles that dot the British Isles. Suddenly she is a Sassenach—an "outlander"—in a Scotland torn by war and raiding border clans in the year of our Lord...1743. Hurled back in time by forces she cannot understand, Claire's destiny in soon inextricably intertwined with Clan MacKenzie and the forbidden Castle Leoch. She is catapulted without warning into the intrigues of lairds and spies that may threaten her life ...and shatter her heart. For here, James Fraser, a gallant young Scots warrior, shows her a passion so fierce and a love so absolute that Claire becomes a woman torn between fidelity and desire...and between two vastly different men in two irreconcilable lives.
Sounds like your typical genre-rom story (ick... romantic genre... and you thought romantic comedies were bad). Unfortunately, with the rise of Twilight, there is a good chance that we'll see more and more of these types of novels adapted for the big screen.
source: Variety