/Filmcast Ep. 23 - Let The Right One In (GUESTS: Dan Trachtenberg And Alex Billington)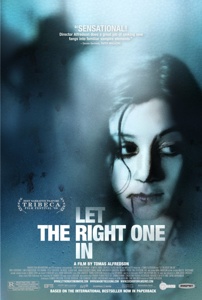 In this epic-long episode of the /Filmcast, Dave, Devindra, and Adam are joined by Dan Trachtenberg from the Totally Rad Show and together they question if Ben Stiller is ready to take on a courtroom drama, debate the effectiveness of the MPAA's ratings board, and delve into a review of Tomas Alfredson's Let the Right One In. Alex Billington from Firstshowing.net also joins in to discuss Trick 'r Treat, an upcoming horror film.
Have any questions, comments, concerns, feedback, or praise? E-mail us at slashfilmcast@gmail.com or call and leave a voicemail at 781-583-1993. Join us next next week as we review Kevin Smith's Zack and Miri Make a Porno.
Download or Play Now:
Subscribe:
Shownotes
Introduction
(01:43) We're now featured on iTunes!
What Have We Watched
Dan Trachtenberg (03:18): Changeling, Inside, Worst Week
David Chen (15:21): Man on Wire, The Thing, Dark City: Director's Cut
Devindra (28:56): Midnight Meat Train, Mad Men Finale
Adam (38:58): Entourage, It's Always Sunny in PA, Expelled, The God Who Wasn't There
News Discussion
Featured Review
(1:30:20) Let the Right One In
Credits
Contact us at our new voicemail number: 781-583-1993