New Photos From Sam Raimi's Drag Me To Hell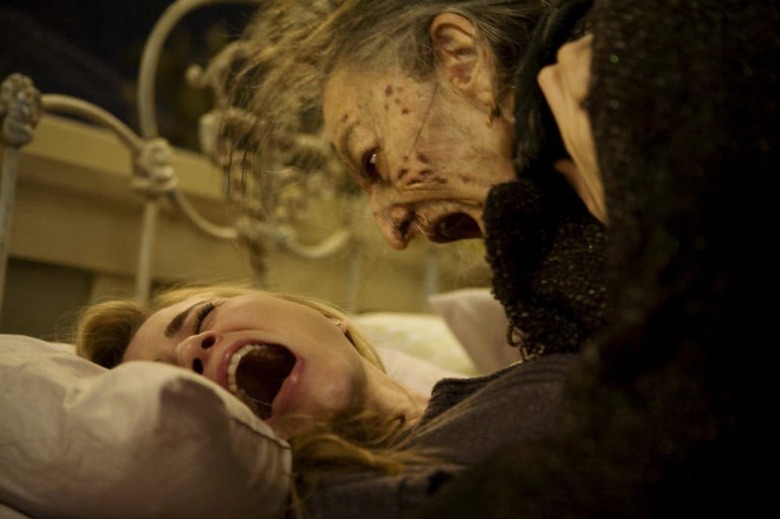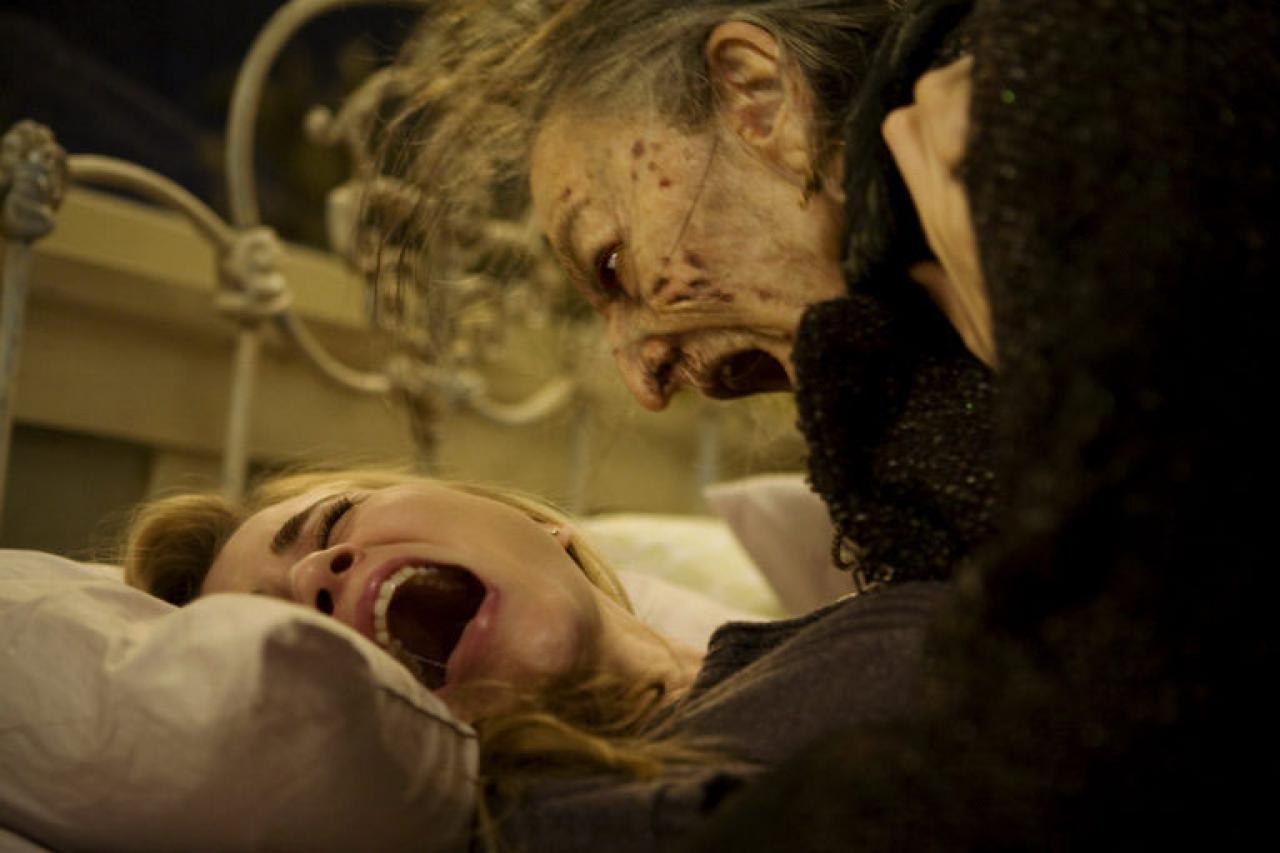 Earlier today, MTV released four new photos from Drag Me to Hell, Sam Raimi's return to the horror film genre. For one reason or another, we've barely covered this film on /Film, so with Halloween on the horizon, I thought now might be as good of time as any other.
Co-written by Raimi with his brother Ivan, Drag Me to Hell tels the story of a young woman who isdesperate to break an evil curse. Alison Lohman stars as Christine Brown, "an ambitious L.A. loan officer with a charming boyfriend, professor Clay Dalton (Justin Long). Life is good until the mysterious Mrs. Ganush (Lorna Raver) arrives at the bank to beg for an extension on her home loan. Christine denies the extension to impress her boss, Mr. Jacks (David Paymer), shaming Mrs. Ganush and dispossessing her of her home. In retaliation, the old woman places the powerful curse of the Lamia on Christine, transforming her life into a living hell. Haunted by an evil spirit and misunderstood by a skeptical boyfriend, she seeks the aid of seer Rham Jas (Dileep Rao) to save her soul from eternal damnation. To help the shattered Christine return her life to normal, the psychic sets her on a frantic course to reverse the spell. As evil forces close in, Christine must face the unthinkable: how far will she go to break free of the curse?"
Raimi's name will have me at the theater on opening night, but I've never been a fan of stories having to do with curses and such. And the set of photos released thus far look nothing beyond the average modern horror film.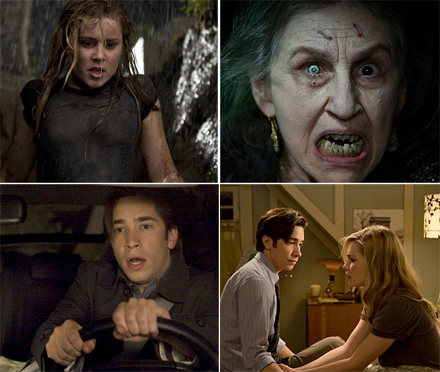 Raimi describes the film as a chance to get back to his roots and make a small movie: "This script was one I wrote with my brother many years ago, but we couldn't get the money to make it with the director we wanted at the time. I decided it would be a great change for me to get back to the basics of filmmaking, a chance to work with a smaller budget and challenge myself with the more old-fashioned ways — not being able to afford a crane every day, covering five or six pages of material every day, back to those basics of less luxurious filmmaking. I thought that would be refreshing."
Head on over to MTV for Sam's full interview, and click on the photos to above them in higher resolution on MTV. Drag Me To Hell hits theaters on May 29th 2009.