Notorious Movie Trailer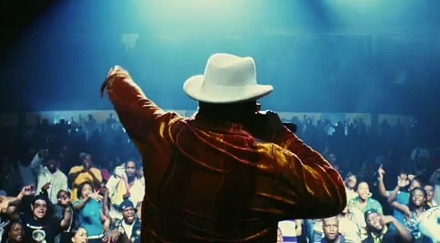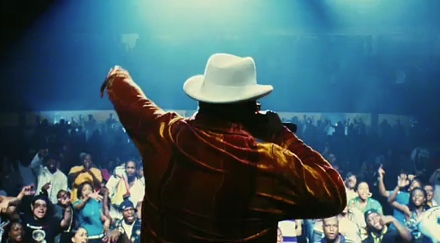 Fox Searchlight has released the first full length trailer for the Biggie Smalls biopic Notorious, which I think you'll agree – is a lot better than the teaser trailer that was released in September. The trailer does a great job at getting you interested in learning about the man behind the music. And I generally don't care about music biopics. Tell me what you think in the comments below.
[flv:http://bitcast-a.bitgravity.com/slashfilm/trailers/notorious2.flv 470 200]
Official Plot Synopsis: Notorious tells the story of the life of rapper Christopher Wallace a.k.a. The Notorious B.I.G. The film stars multiple award winner Angela Bassett as Christopher's mother Voletta Wallace, Derek Luke as Sean Combs, Anthony Mackie as Tupac Shakur and introducing Jamal Woolard as The Notorious B.I.G. After the overwhelming response to a year long aggressive and active worldwide search, Jamal Woolard, a Brooklyn native, was selected to portray the infamous rapper. Notorious is directed by George Tillman Jr.
In just a few short years, The Notorious B.I.G. rose from the streets of Brooklyn to become one of the most influential hip hop artists of all time. B.I.G. was a gifted storyteller; his narratives about violent life on the streets were told with a gritty, objective realism that won him enormous respect and credibility. His stories were universal and gave a voice to his generation.
Watch the trailer in High Definition on Apple.com. Notorious hits theaters on January 16th 2009.