My Bloody Valentine 3D Poster And Trailer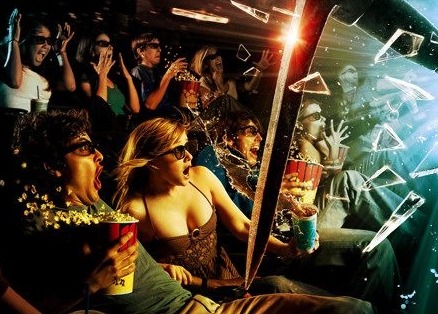 Lionsgate has released poster and trailer for My Bloody Valentine 3D. The poster is an obvious homage to the gimmicky 3D posters of years long past. And the film looks pretty crappy, even for a contemporary horror film. But I'm curious to see the movie just for the overly gimmicky cheesy 3D effects that the trailer and poster promise. It might be fun in the same way that a Uwe Boll film can be fun if your drunk.
Official Plot Synopsis: Ten years ago, a tragedy changed the town of Harmony forever. Tom Hanniger, an inexperienced coal miner, caused an accident in the tunnels that trapped and killed five men and sent the only survivor, Harry Warden, into a permanent coma. But Harry Warden wanted revenge. Exactly one year later, on Valentine's Day, he woke up...and brutally murdered twenty-two people with a pickaxe before being killed.
Ten years later, Tom Hanniger returns to Harmony on Valentine's Day, still haunted by the deaths he caused. Struggling to make amends with his past, he grapples with unresolved feelings for his ex-girlfriend, Sarah, who is now married to his best friend, Axel, the town sheriff. But tonight, after years of peace, something from Harmony's dark past has returned. Wearing a miner's mask and armed with a pickaxe, an unstoppable killer is on the loose. And as his footsteps come ever closer, Tom, Sarah and Axel realize in terror that it just might be Harry Warden who's come back to claim them...
Presented in stunningly real, cutting edge 3-D projection, MY BLOODY VALENTINE 3-D stars Jensen Ackles (TV's "Smallville" and "Supernatural"), Jaime King (THE SPIRIT, SIN CITY, SIN CITY 2) and Kerr Smith (FINAL DESTINATION, "Dawson's Creek"). A remake of the 1981 horror classic, MY BLOODY VALENTINE 3-D is directed by Patrick Lussier and produced by Jack Murray.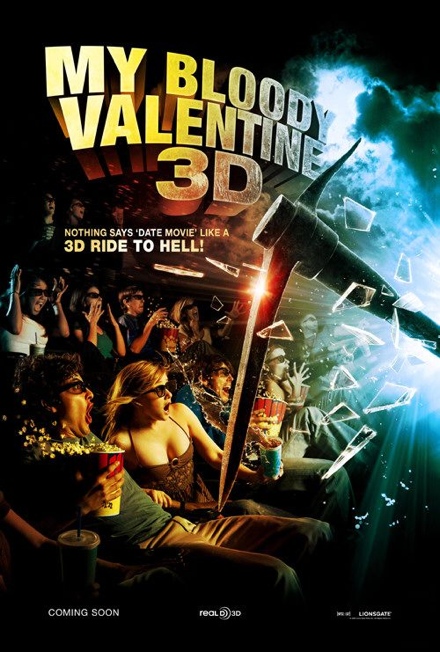 My Bloody Valentine 3D hits theaters on January 16th 2009.