McG To Direct Spy Film Adaptation; Potential New Franchise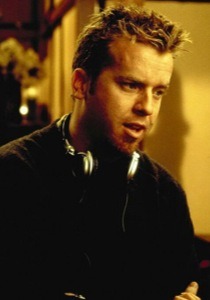 After Terminator Salvation, McG will direct a big screen adaptation of the upcoming spy novel, Dead Spy Running for Warner Bros. Written by Daily Telegraph journalist Jon Stock, the novel tells the origin story of former MI5 agent Daniel Marchant.
Patrick Janson-Smith has described the new series as "John le Carré meets Jason Bourne" and claims that Stock has "reinvented the spy novel for the 21st century." Dead Spy Running sold to Harper Collins after an intense bidding war. The 320 page book is due out in July 2009. Warner Bros is quick to point out that McG will be directing the first installment or a planned franchise. Looks like Warner beleives they might have the next James Bond.
The most interesting thing about this announcement is what isn't said. Terminator Salvation, from what I understand, is the first film in a planned trilogy. I would expect if Salvation is the success that Warners believe it might be, that the two follow-ups will be fast tracked into production. I wouldn't even be surprised if they shot them back to back ala The Matrix sequels. So then, why would Warner Bros sign McG up to another high profile project if they want him back to helm the sequels? Or maybe they don't.
Before everyone starts jumping to conclusions, let me clarify that Warner Bros is giving McG another high profile potential franchise-starting film project. If they weren't happy with the early footage from Terminator, they wouldn't be rewarding him with this spy film. No screenwriter has been announced, so there is also the possibility that Warner Bros is planning to develop Dead Spy Running for a couple years.
source: THR