Box Office Tracking: High School Musical 3 Targets $35M+; SAW V To Scare $30M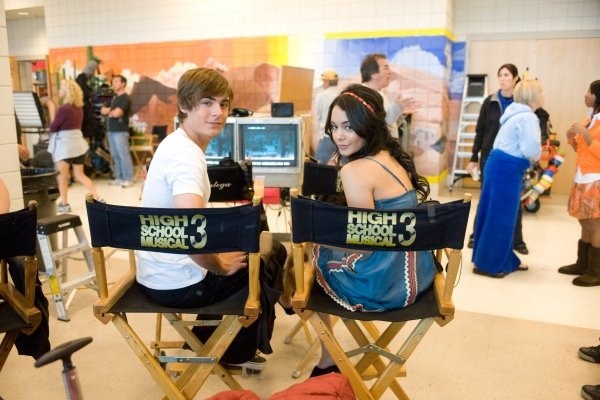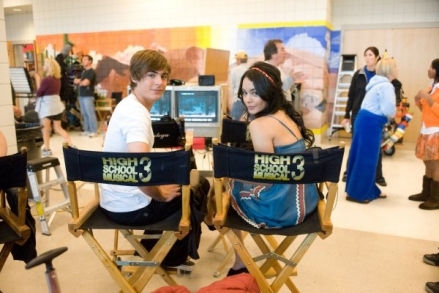 The parents of American tweens will not be the least surprised about the certain blockbuster status of High School Musical 3: Senior Year (Disney). The original High School Musical debuted on the Disney Channel in 2006 with 7.7M viewers, and its soundtrack became the #1 selling US album of 2006. Then came its even bigger Disney TV sequel, High School Musical 2, which grabbed an opening night TV audience of 17.3M and spawned the #1 album in both the US and the world for 2007.
High School Musical is, frankly, a license to print money for Disney. The word is synergy. The Disney Channel and Radio Disney have created the HSM brand, building awareness, creating excitement and, of course, driving sales. And, it is an absolutely unique, breathtakingly earnest, entirely wholesome, ready-made-for-the-big-screen property. Industry tracking indicates that High School Musical 3 is a sure-fire smash, and I am calling for something in the $35M-$38M range for opening weekend. My guess is that by the time this one wraps up its theatrical runs, it could reach $150M domestic.

Meanwhile, the equally original, breathtakingly nihilistic and entirely depraved Saw V (Lionsgate) will open on par with the last 2 installments of the franchise. My sources tell me that tracking for Saw V is nearly identical to the tracking for last year's Saw IV and 2006's Saw III. This newest go-round for Jigsaw is likely to open in the $29M-$32M range, which will likely translate to about $60M domestic.
The original Saw, released for Halloween of 2004, was, for me, among the most blazingly original horror films ever made. That was an absolutely ingenious movie with a uniquely twisted premise, and the gore and sadism was balanced by a certain evil freshness. Written by Leigh Whannell and directed by James Wan, Saw was rewarded with an $18.2M opening weekend and a total domestic gross of $55.1M. Here's the gory Saw resume.
2004 – Saw – $18.2M opening – $55.1M cume
2005 – Saw II – $31.72M opening – $87M cume
2006 – Saw III – $33.6M opening – $80.2M cume
2007 – Saw IV – $31.7M opening – $63.3M cume
These movies became too much for me to stomach sometime in the first reel of Saw III (I love some good twisted horror, but the movies have gone too far for me), but Jigsaw will likely make history in the next few weeks becoming the all-time #3 grossing movie franchise killer surpassing the esteemed Freddy Krueger.
All-Time Top 5 Franchise Killers – Cumulative Domestic Box Office
1. Hannibal Lecter – 5 movies – $425.3M
2. Jason (Friday the Thirteenth) – 11 movies – $315.6M
3. Freddy Krueger (Nightmare On Elm Street) – 8 movies – $307.4M
4. Jigsaw (Saw) – 4 movies – $285.8M
5. Michael Myers (Halloween) – 9 movies – $275.1M
With 2 new big movies landing this week, video game adaptation Max Payne (Fox) starring Mark Wahlberg will fall hard, dipping a possible 55% to $8.2M or so. Meanwhile, the country is "buzzing" with positive word-of-mouth for the estrogen-fueled The Secret Life of Bees (Fox Searchlight). I am forecasting an excellent hold for this novel-to-big screen adaptation starring Oscar nominees Queen Latifah and Sophie Okonedo, Academy Award winner Jennifer Hudson, Grammy winner Alicia Keyes and America's sweetheart Dakota Fanning. Bees may be down just 35% or so for an excellent $6.9M and a 4th place finish. That would probably be just enough to hold off Beverly Hills Chihuahua (Disney), which will lose a chunk of its core audience to HSM3.
It will be an all-around great weekend for Disney, which will benefit with an increasing number of theatres offering Digital 3D presentation. Many towns will get the opportunity to experience Tim Burton's now-classic Nightmare Before Christmas in 3D for the first time, and it is worth every penny of the slight 3D surcharge theatres are adding. My hunch is that Nightmare could reach $5.75M, which would be up about 8% from last year's $5.3M re-issue opening.
The other wide release is Pride & Glory from Warner Bros and filmmaker Gavin O'Connor. He made a notable debut with his self-financed gem Tumbleweeds, which won the 2006 Sundance Film Festival and earned its star Janet McTeer an Oscar nomination for Best Actress. His next project was the well-reviewed 2004 hockey hit Miracle ($19.3M opening – $64.4M cume). Early reviews for Pride & Glory are not good (30% Fresh on Rotten Tomatoes), and it has a very "been there-done that" feel thanks to last October's James Gray cop yarn We Own the Night. The generically-titled P&G is barely registering a blip in pre-opening tracking research, and I will be surprised if it climbs over $5M in its 3-day start.
FINAL PREDICTIONS FOR THE WEEKEND OF OCTOBER 24
1. High School Musical 3: Senior Year (Disney) – $36.6M
2. Saw V (Lionsgate) – $30.9M
3. Max Payne (Fox) – $8.2M
4. The Secret Life of Bees (Fox Searchlight) – $6.9M
5. Beverly Hills Chihuaua (Disney) – $6.7M
6. W. (Lionsgate) – $6.3M
7. Tim Burton's Nightmare Before Christmas 3-D (Disney) – $5.75M
8. Eagle Eye (Dreamworks/Paramount) – $4.7M
9. Body of Lies (Warner Bros) – $4.6M
10. Pride & Glory (Warner Bros) – $4.4M
11. Quarantine (Sony) – $3.2M
12. Nick & Norah's Infinite Playlist (Sony) – $1.9M